Product Updates
Thinknum Tableau Integration
You can now pull Thinknum's alternative data directly into Tableau via our new integration. For example, map out UberEATs restaurant growth relative to other food delivery companies directly on Tableau.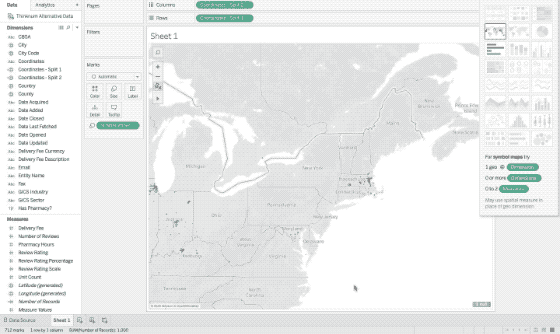 Government Contracts Dataset
Thinknum's Government Contacts Datasets allows you to track the number of active government contacts and their value, vendor names, agencies involved, join venture status.
Data Additions
Retail Products
Stores
Goddard School
Kids r Kids
Kindercare
Kiddie Academy
First Cash Financial Services
Job Listings
Kindercare
Kiddie Academy
VelodyneLidar
Seacor
First Cash Financial Services
Read more