Product Updates
Thinknum's Car Inventory Dataset is Live on Snowflake Data Marketplace!
You can now access our car inventory dataset directly from Snowflake's data cloud. This lets you easily unify, integrate, analyze, and share Thinknum data for a more seamless experience.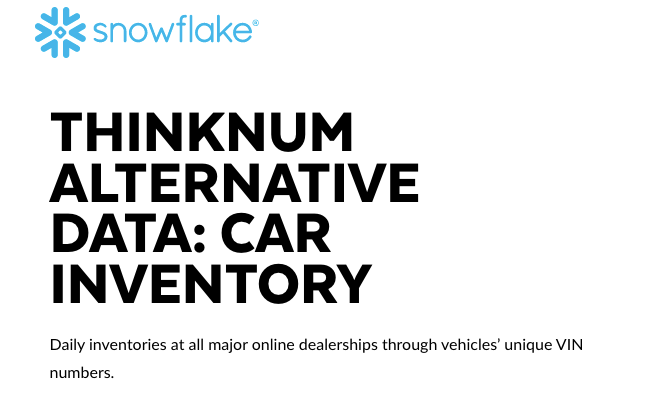 Use Cases
For Companies in the Auto Industry: track prices and inventories in real time across all major online dealerships with our gold standard "always on" Car Inventory data. You can see how vehicles move off the new, used, and rental lots to improve your supply chain, pricing, and marketing strategies.
For Investors: Our car inventory dataset tracks
Read more