Tracking shifts in business activity due to COVID 19
Real-time proxy for shifts in economic trends
In the wake of COVID-19, business activity globally is shifting dramatically. However, for a few companies/sectors, recent trends present an opportunity too.
Thinknum's alternative data dashboard allows you to view business trends today compared to just a few weeks ago.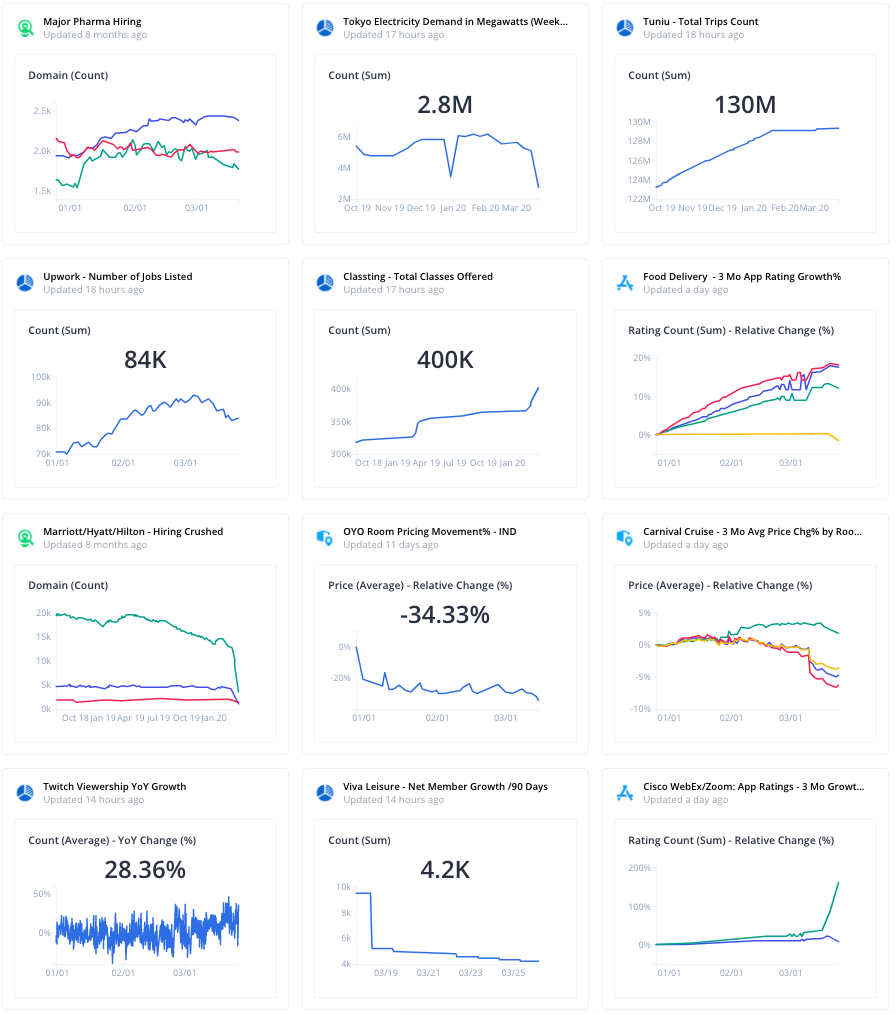 Energy Utilization
Track the amount of electricity generated by customers as a proxy for GDP growth.
Since March 1st, the weekly electricity demand has fallen 50.99% for company TEPCO in Japan.

Travel Agency Bookings
Traveling is among one of the industries hit hardest by COVID-19. Starting January, the number of trips booked via travel agencies plummeted.
For instance, the number of trips booked on Tuniu of China has plateaued since January 20th.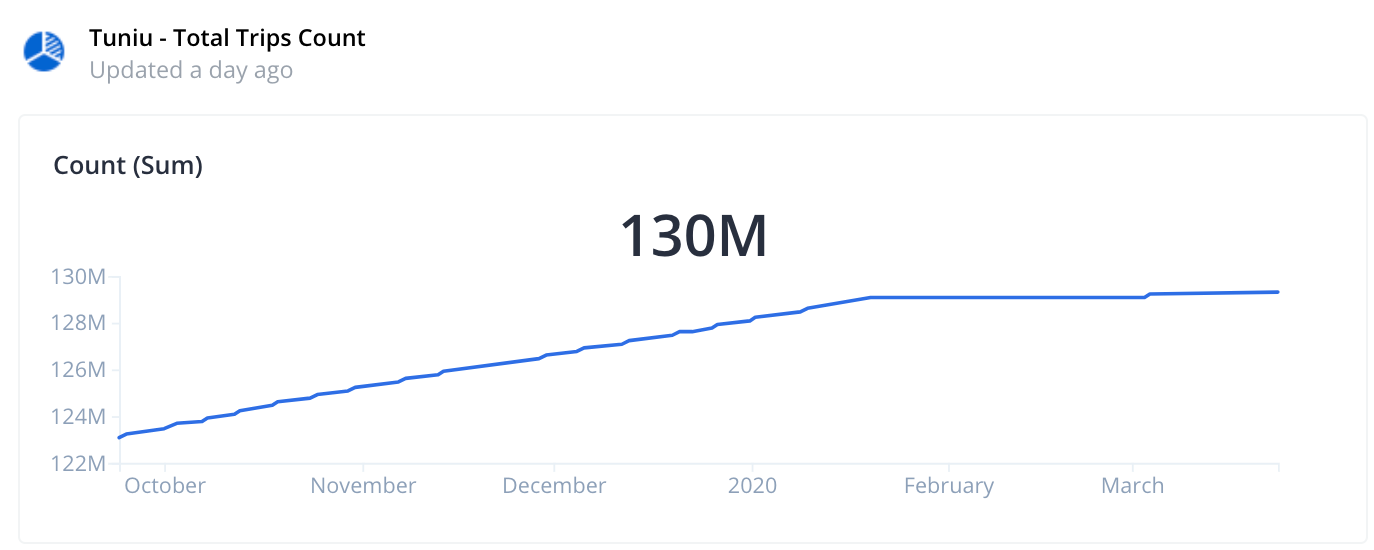 Online Classes
Online education is one of the sectors that will benefit as millions of students go digital. Classting, a Korea-based online course site, has added over 35,000 more courses to its portfolio over the past two months.

Online Streaming
Online streaming has taken off while millions stay at home.
Twitch.tv, for example, sees the benefits of selfquarantines as gamers look to kill time. Its number of viewers has increased 13.12% over the last month.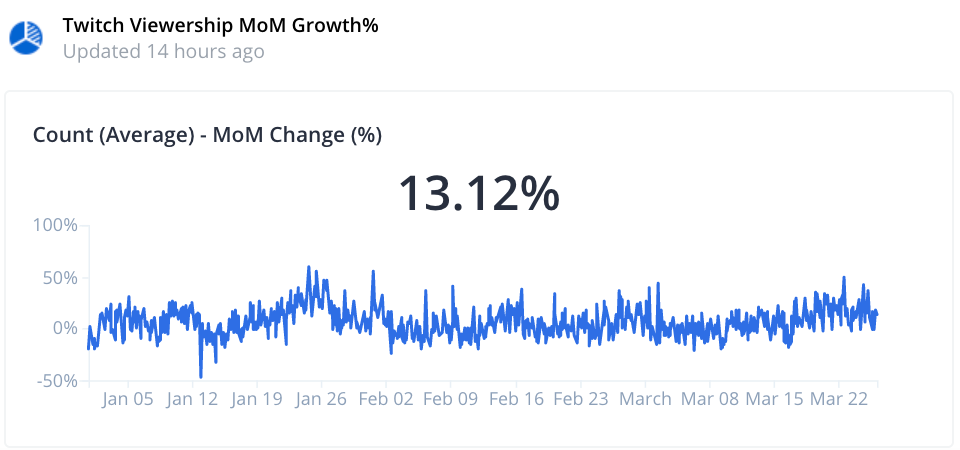 Work from Home App Usage
Communication software companies benefit as the global workforce starts working from home.
The mobile app adoption of remote work apps such as Zoom and Cisco WebEx has increased 157.84% and 7.72% respectively since January 1st.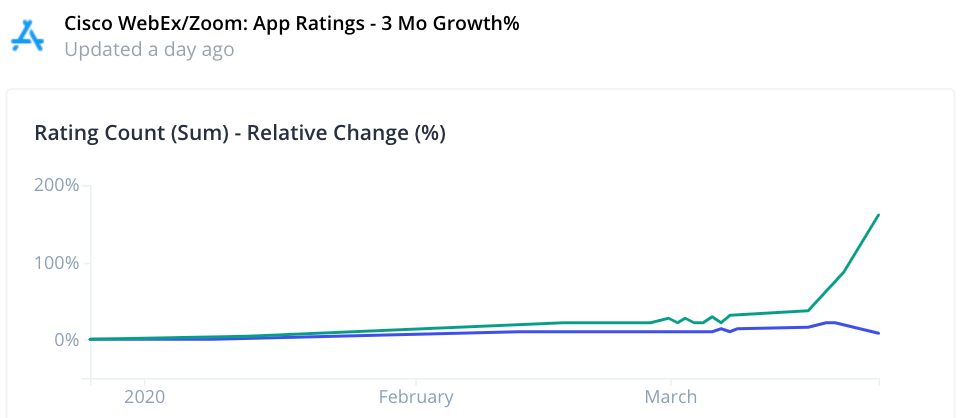 Global Hotel Room Prices
Hotels are slashing prices to deal with the outbreak worldwide.
Fast growing startups such as OYO have cut room prices by 34.33% for India over the last three months.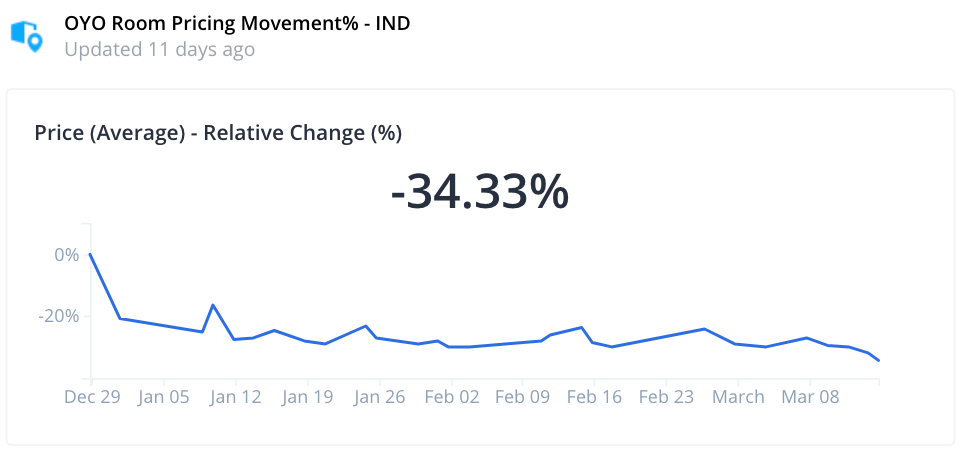 Hospitality Hiring
As travel has halted around the world, major hotel chains are slashing jobs while waiting things out.
Marriott and Hilton have decreased job listings by 71.69% and 73.02% respectively in just over one month.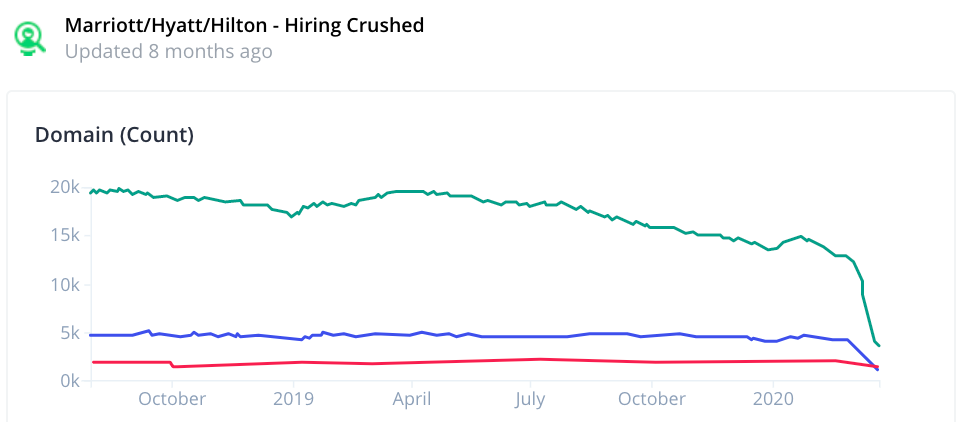 Cruise Line Pricing
Daily updated pricing data reveals how major cruise
lines are affected by the outbreak. During the past
three months, with the exception of Suite rooms, room prices have tanked 4.85% on average.

Pharmacy Hiring
Drugmakers are currently developing vaccines that target COVID-19.
Companies such as Johnson & Johnson and GlaxoSmithKline increased hiring by 7.8% and 22.99% respectively over the last three months.


Food Delivery Usage
Food delivery platforms are exploding in popularity as restaurants temporarily shift to takeout only.
Companies like Grubhub, Postmates and Doordash have become the biggest winners with more than a 15.79% increase on average in mobile app traction over the last three months.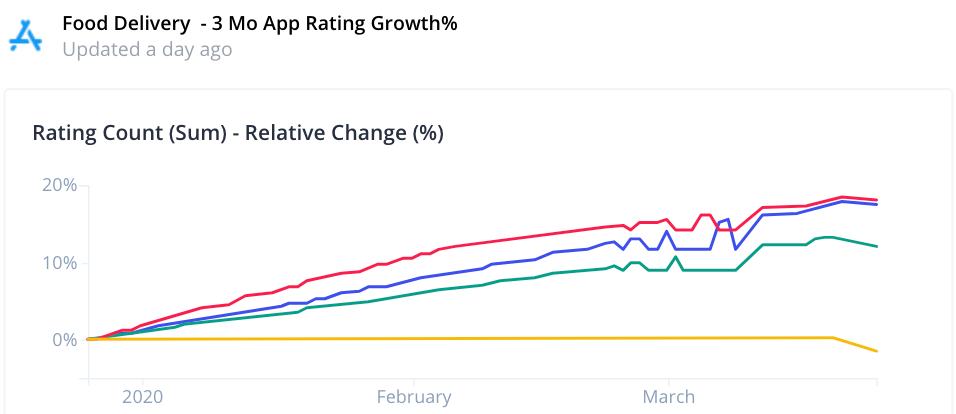 Gig Economy
As the world's largest gig economy marketplace, Upwork had posted 26.93% more jobs to their platform from January 1st to March 1st.
With the global downturn, the number of jobs listed has shrunk by 6.79% as of March 26th.

Gym Memberships
Social distancing has led to losses for gyms as they temporarily shut down.
For instance, Australian gym chain Viva Leisure has seen a decline of 55.31% in its number of new members in just eight days.