Product Updates
Word Clouds for Product Reviews
Create word clouds to quickly visualize long text phrases over time. For example, track the words used to describe SmileDirect in product reviews by their customers.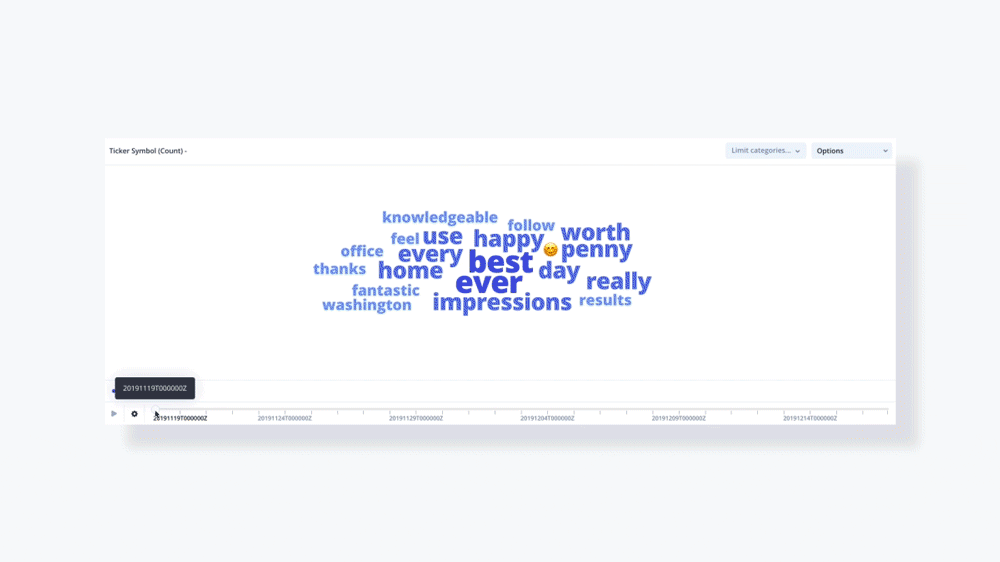 Car Inventory Dataset
Thinknum's Car Inventory dataset tracks the inventory of all major online dealerships. Since each vehicle has a unique identification number, users are able to see when a vehicle is added or removed from a dealerships inventory. Tracking the number of vehicles leaving inventory is predictive of a dealership's sales figures.
Data Additions
Traction
Products
Stores
Clean Harbors
Encompass Health
Expeditors
Zimmer Biomet
Jenny Craig
Job Listings
Product Reviews