Product Updates
Load Up Custom Screens for Any Dataset
You can now load all companies in a specific screen for any dataset. For example, track historical headcount for all companies in a screen for product pricing.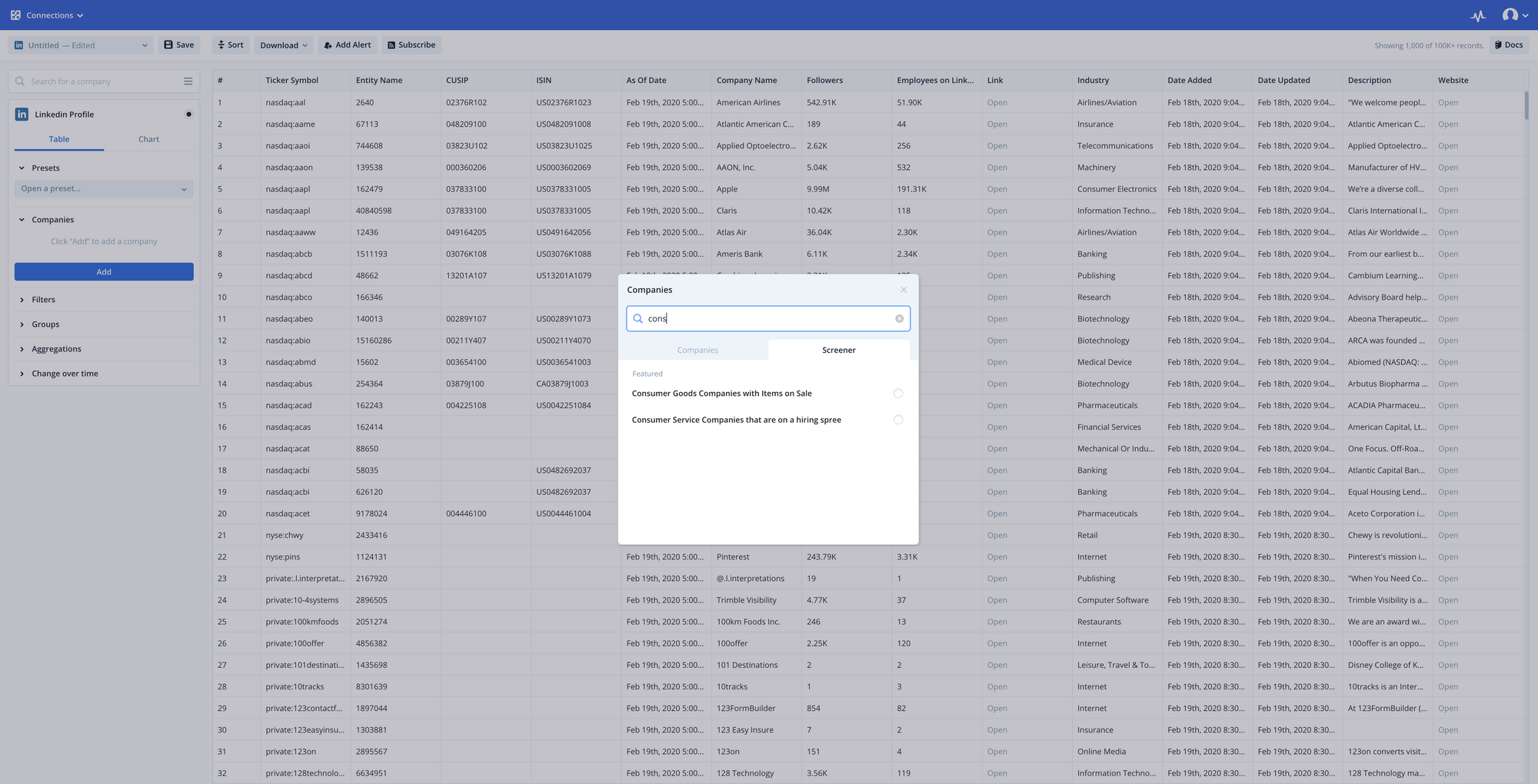 Instagram Profile Metrics Dataset
Thinknum's Instagram Profile Metrics dataset provides insight on how consumers interact with a company's brand via Instagram. Users can track the number of followers, following as well as posts.
Data Additions
Retail Products
Stores
Car Inventory