Product Updates
Thinknum Career Page
Visit our new career page to find your next opportunity to help build something great...If you're an engineer, a writer or a business development representative with a passion for startups and data - this is the place for you!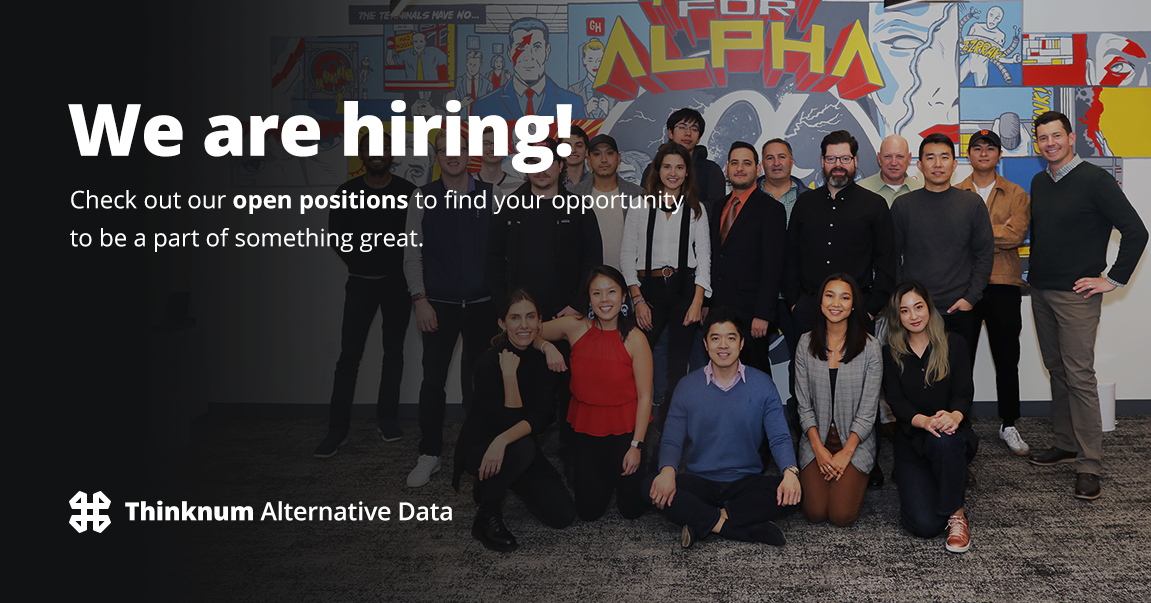 Reviews by Vendor Dataset
Thinknum's Reviews by Vendor dataset tracks the reviews for all products listed on a retailer's website. Users will be able to track the ratings of specific products over time. This provides an insight into product quality and also serves as a proxy for sales. The more a product is purchased, the more it is reviewed.
Data Additions
Car Inventory
Stores
FordCrystal Jade
United Oversees Bank
Dometic
R.R. Donnelley
Job Listings
Food52
QuickBase
Sprout Social
Falcon.io
Act-On Software
Keap
Gong.io
Salesloft
Chorus.AI
Red Canary
Gojek
Celtra
Bankwell Financial
Cofactor Genomics
Lendingkart
InEvent
Mekanism
Richelieu Hardware
Spyfu
Zeta Programmatic
ClearBit
Groove