Fresh Insights for Alpha-Generating Investment Ideas
Get A God's Eye View of Financial Markets with Alternative Data
As economic activity comes online, new data trails are left behind. The most innovative financial advisors leverage this data for alpha-generating investment ideas. Read on to find out how Thinknum's alternative web data can help you track business activity like never before.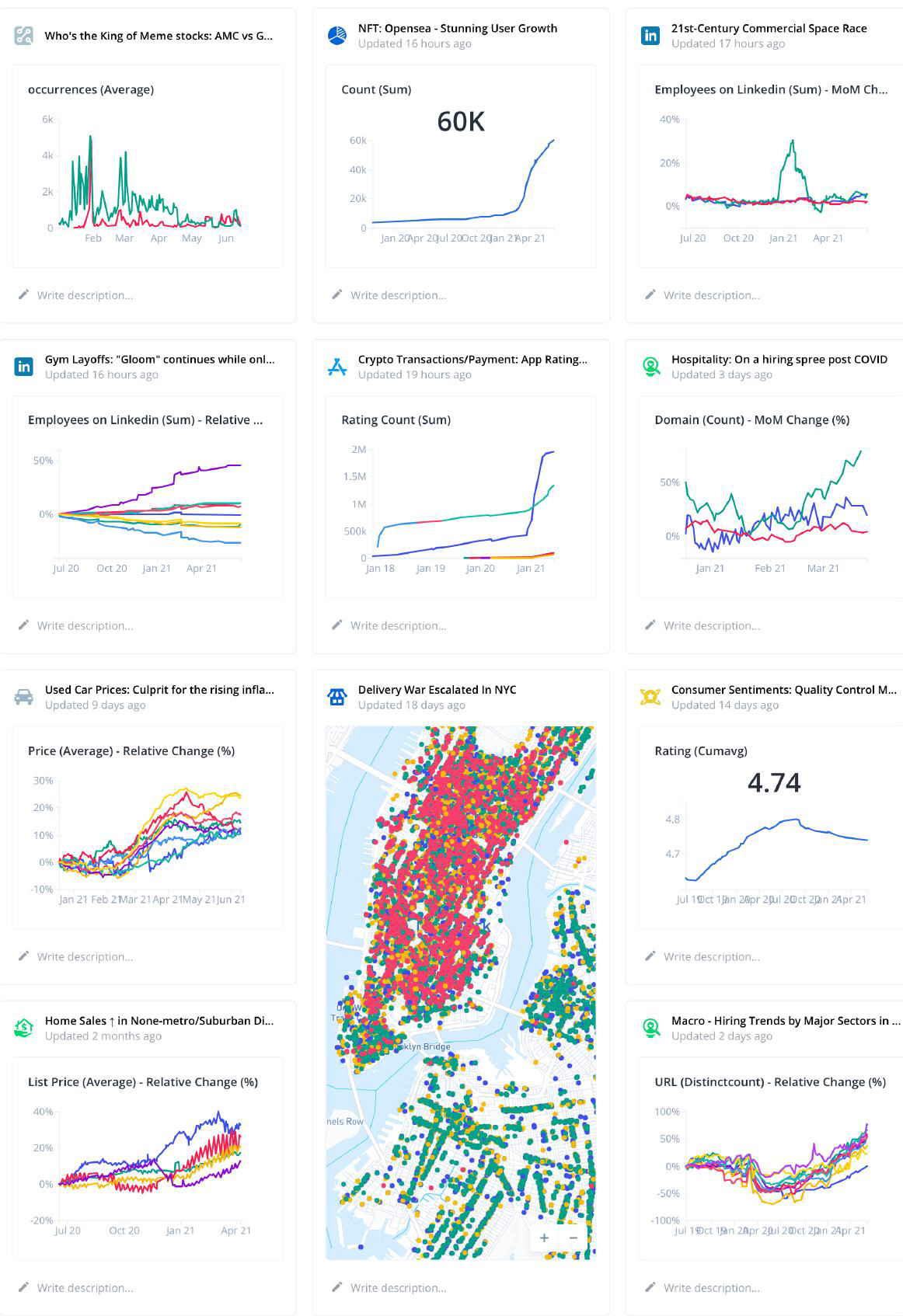 Listen in on the Reddit Retail Army
Meme Stock Kings
Track the most popular companies on r/WallStreetBets in real time. You can also read all Reddit posts that mention a specific company for more granular insights, or to run sentiment analysis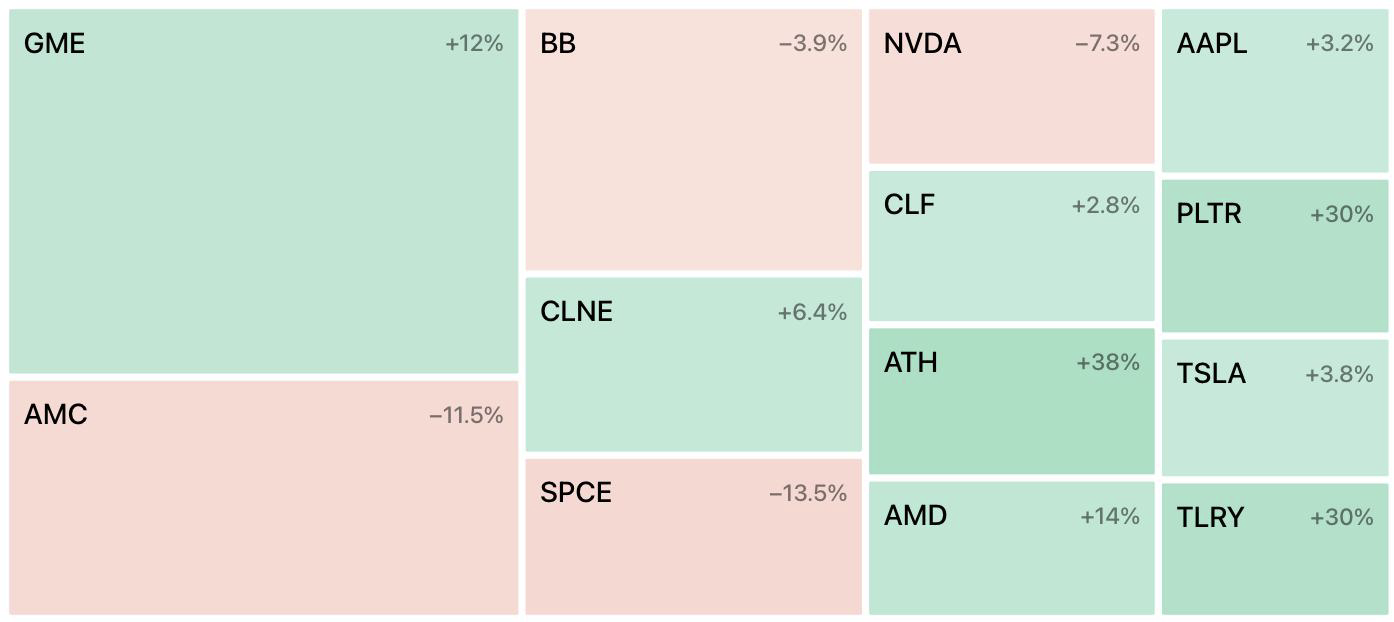 Track User Growth at NFT Marketplaces
NFT Industry: Track User Growth
Thinknum's Traction dataset is comprised of idiosyncratic metrics harnessed from corporate websites. It tracks user activity at OpenSea, one of the world's largest NFT marketplaces, by indexing the number of registered and concurrent users on its website - giving financial advisors a real-time view of who's winning in the NFT industry.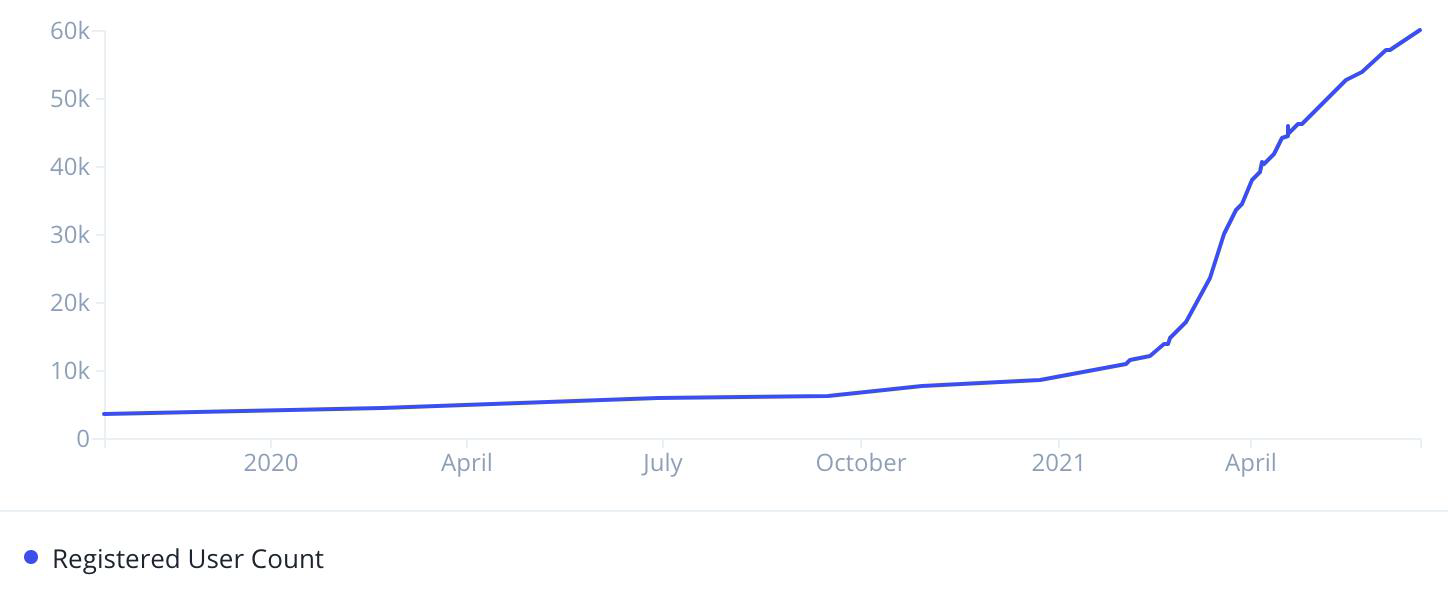 Compare Headcount in the Private Spaceflight Industry
War for Talent in the Billionaire Space Race
To proxy for employee headcount, use the aggregated number of LinkedIn profiles that list a company as their employer. Compare competitors' headcount, or track corporate expansion and layoffs, all in real time.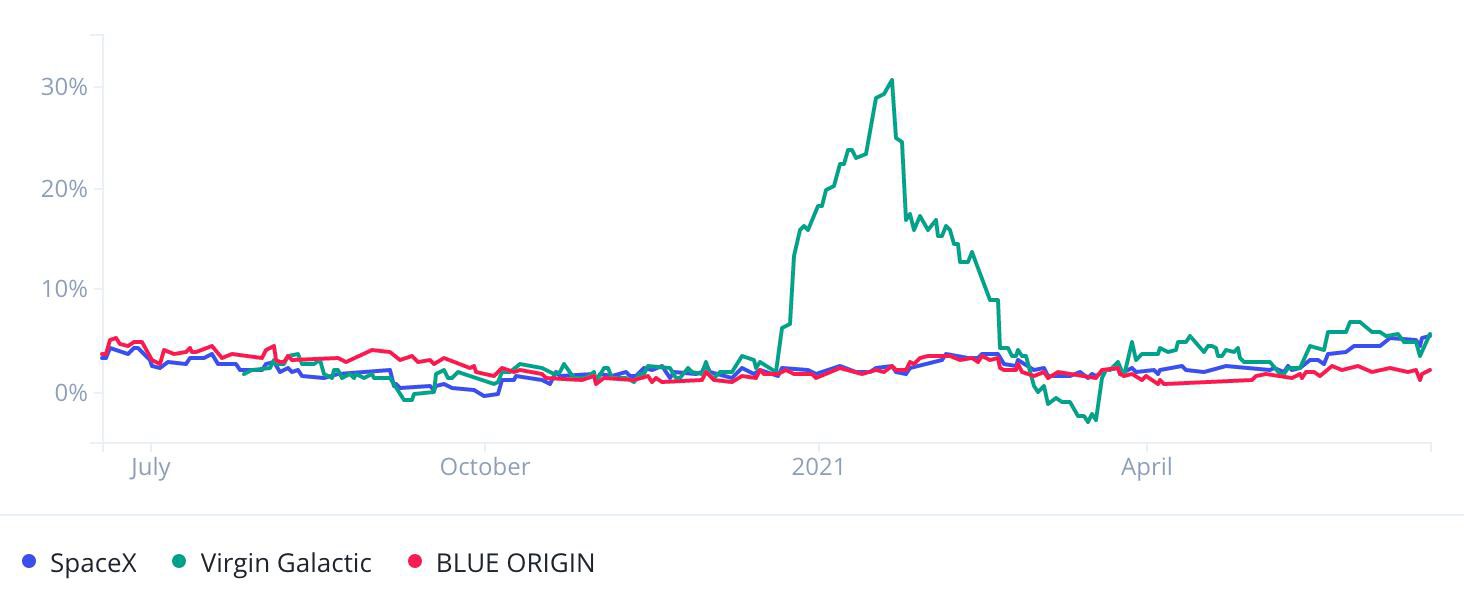 Compare User Growth in Crypto Transaction Apps
Searching for the Next Cryptocurrency Whale
Mobile apps for cryptocurrency payments are fighting tooth and nail to attract new users. Compare the number of Apple App Store ratings over time for Cash App, Coinbase, Binance, and more to track who emerges as users' favorite.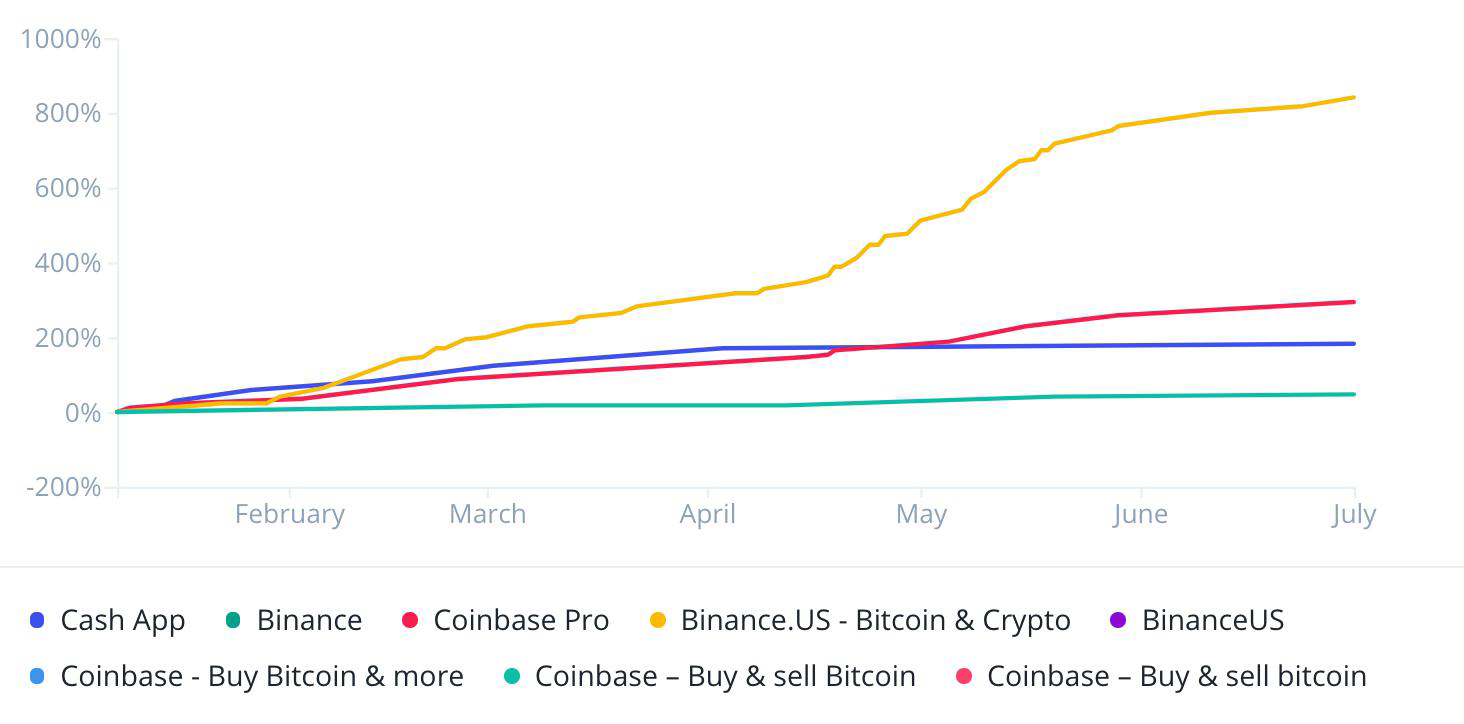 Analyze Hiring in the Hospitality Industry
Summer of Love: Hotelier Hiring Spree
Savvy financial advisors look to hiring data as a valuable leading indicator of future corporate performance. View the number of open job listings for major players in the hospitality industry to track their postpandemic recovery. Filter to gain in-depth competitive insights into specific market, location, and job categories.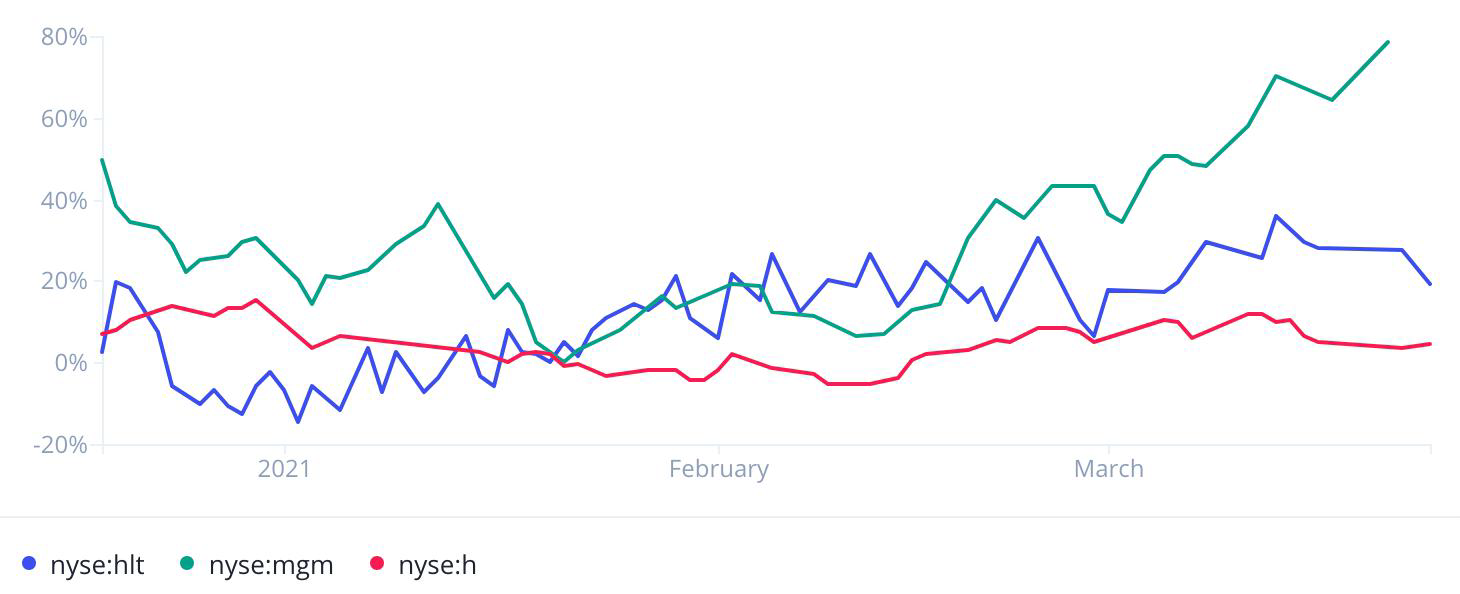 Compare Pricing Trends for Used Cars
Chip Shortage Drives Price Inflation for Used Luxury Cars
Our car inventory dataset tracks daily prices and inventories across all major online dealerships through each vehicle's unique VIN number. Users can filter by brand, year, car model, location, and other attributes to predict car sales in real time.

Visualize Store Locations in the F&B Industry
Who's Winning the Food Delivery Wars?
Our Store Locations dataset allows users to compare bricks-and-mortar locations across companies in a user-friendly map - a powerful tool for lead generation, competitive intelligence, and more. As the food delivery wars heat up across New York City, for example, map the restaurants that partner with each player to understand where competitors are fighting for market dominance.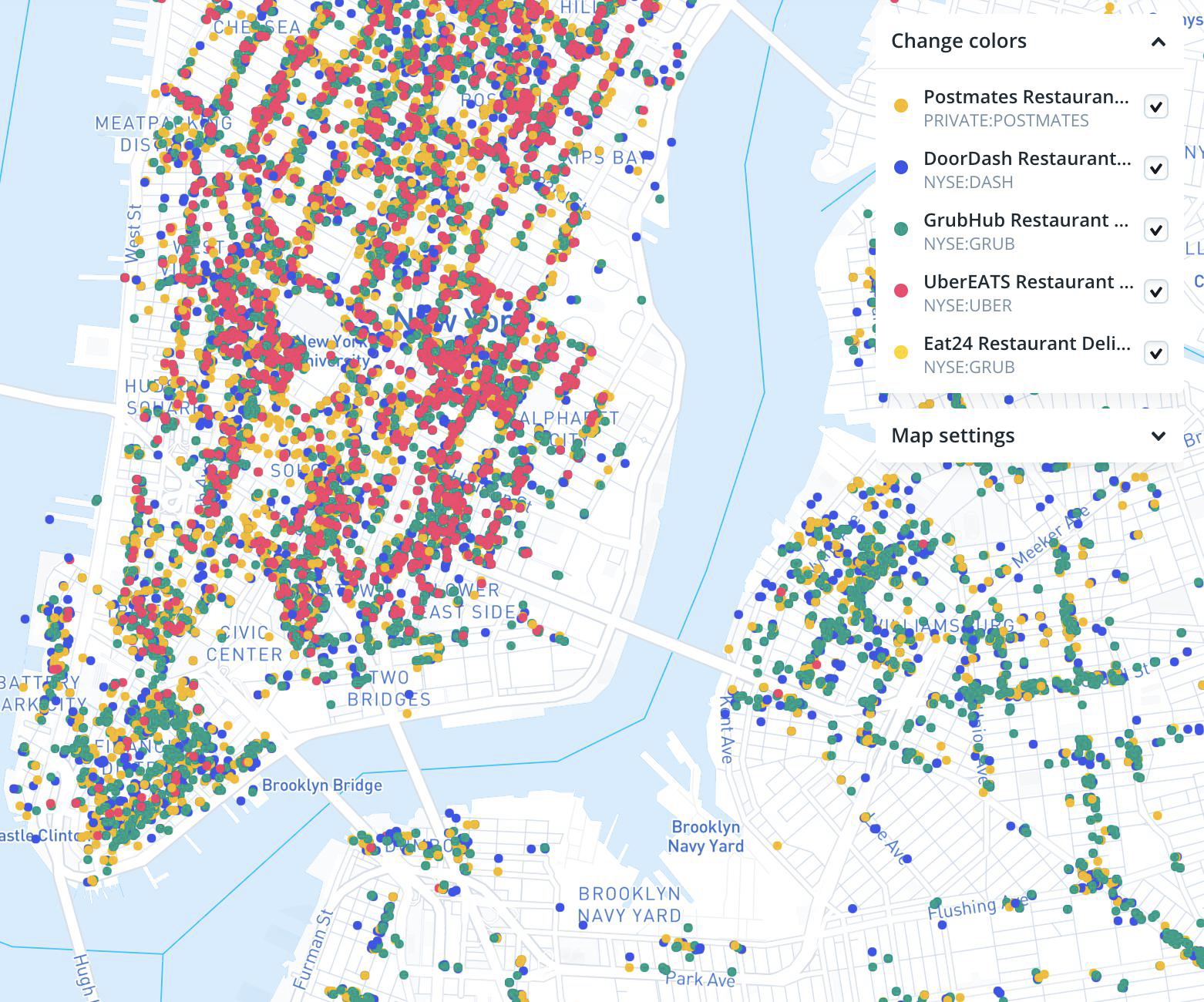 Track User Reviews for Home Fitness Products
Peloton: Chronicle of a Recall Foretold
User reviews are an increasingly important proxy for growth. Our data tracks quantitative and qualitative user reviews so you can analyze product quality, brand positioning, and a company's ability to deliver goods and services to their customers.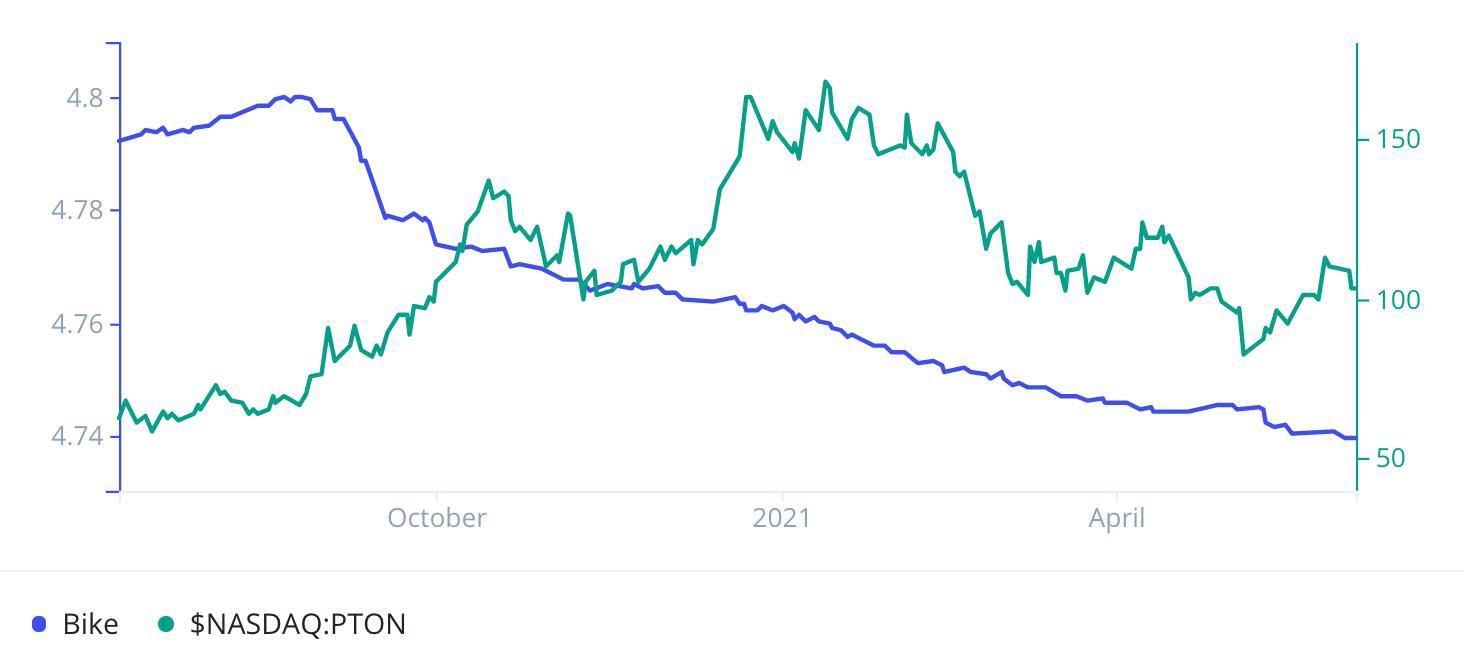 Compare Prices Across Housing Markets
House Prices: Seeking Greener Pastures
As the post-pandemic reopening continues to impact real estate valuations, compare residential property prices across the United States in a user-friendly map. Filter by specific requirements, such as location, property size, or number of bedrooms and bathrooms, for insights on local and regional housing markets.