Product Updates
Screener: Metric Average
In the screener, you can now directly see the average of a particular metric for that sample. For example, see the average headcount growth QoQ for all companies in a VC portfolio.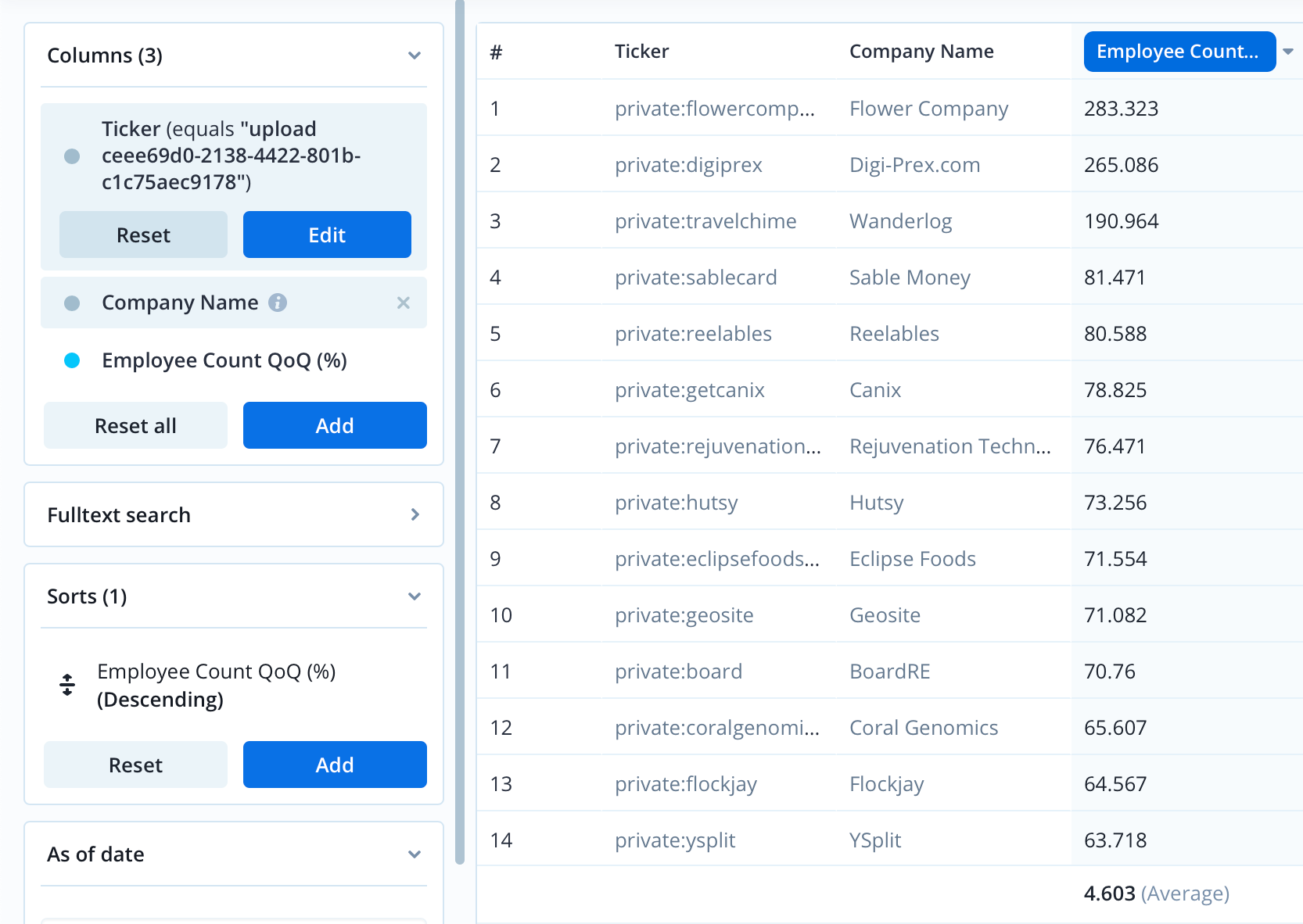 LinkedIn Profile Dataset
Thinknum's LinkedIn Profile dataset tracks the aggregated number of profiles which list a company as their employer. As a proxy to measure employee headcount, users will be able to see whether as company is gaining or losing employees over time.
Data Additions
Stores
St Croix Hospice
Behavioral Health Group
Iberia Bank
Job Listings
HyperScience
23andMe
Outsystems
Mindtickle
Hydrow
Mirror
Tonal
Car Inventory