Product Updates
Min / Max Aggregations for Dates
You can now run Minimum and Maximum aggregations for dates. For any dataset, you can see for each company when a time series started as well as the most recent data point.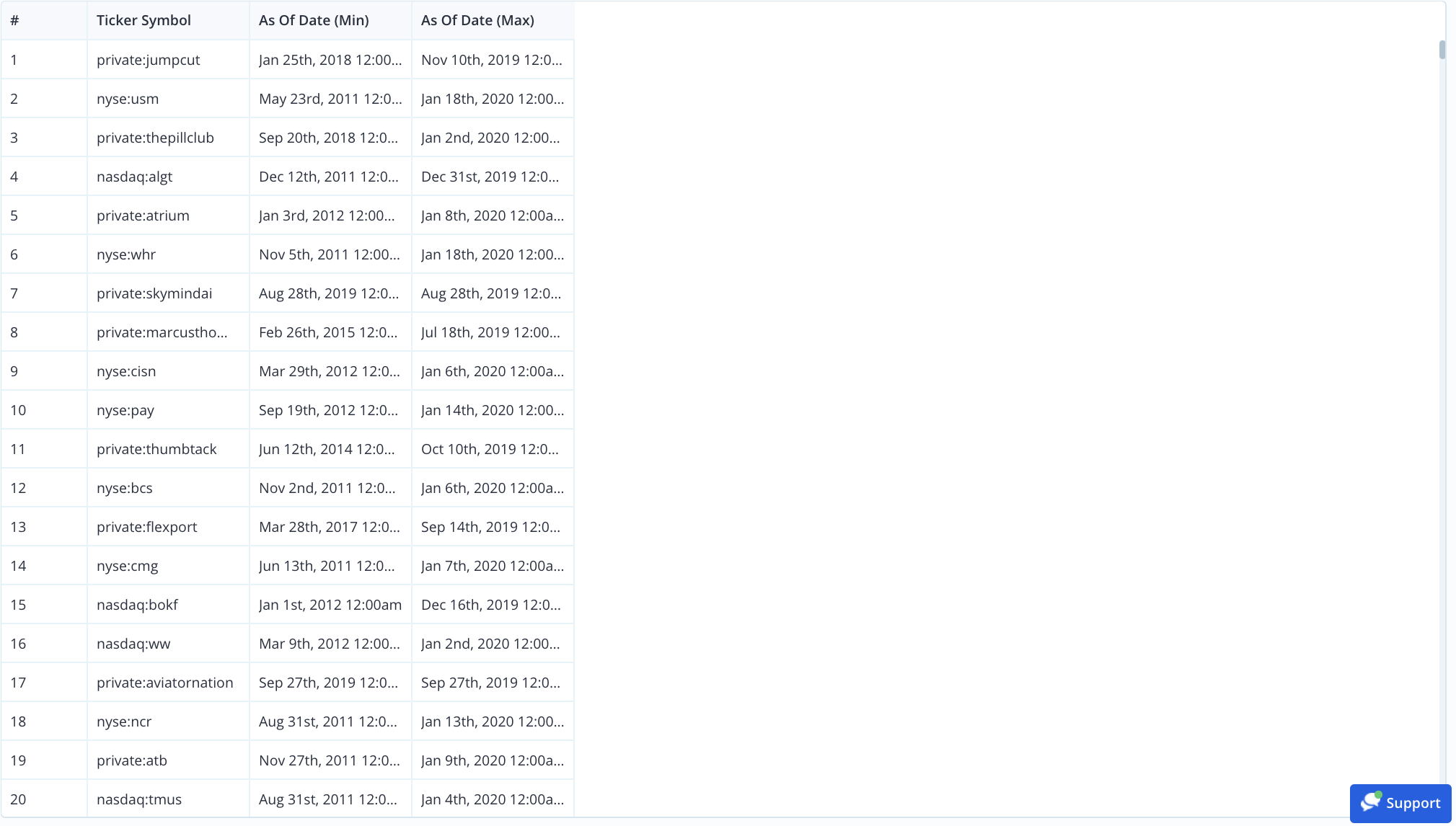 Discounted Products by Vendor Dataset
Thinknum's Discounted Products by Vendor dataset tracks the number of discounted items being sold at a retailer. By tracking how promotional a retailer is, users can see how inventory is being moved. Product discounting occurs when a retailer is struggling to move inventory, which correlates to its revenue and margins.
Data Additions
Stores
Lotte Shopping
AO Logistics
Breedon Group
Leifheit
Crown Cork
Partou
CVS Group
REIT Tenants
Product Reviews
Retail Products
Job Listings