Product Updates
MoM Charts
You can now access MoM changes in charts in addition to YoY, QoQ and WoW previously. For example, track the average discount of LULU products on a MoM basis as a proxy for their holiday season sales.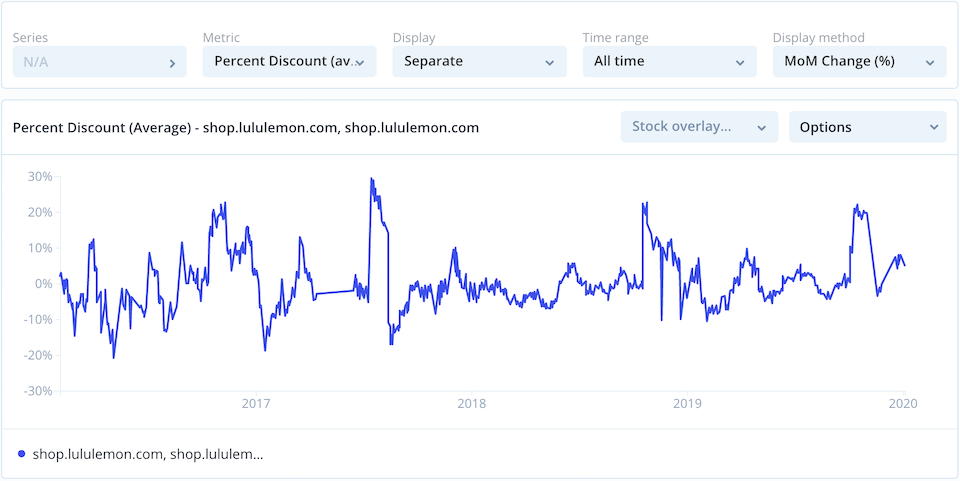 Products by Vendor Dataset
Thinknum's Products by Vendor dataset tracks the number of items being sold at a retailer. Users will be able to view product pricing down to the individual SKU level, per vendor. This gives an insight into a company's manufacturing plan, while the amount of promotions gives an insight into the margins and revenue of the retailer.
Data Additions
Product Reviews
Retail Products
REIT Tenants
Stores
Job Listings