Product Updates
2021: The Year of Diversity and Inclusion?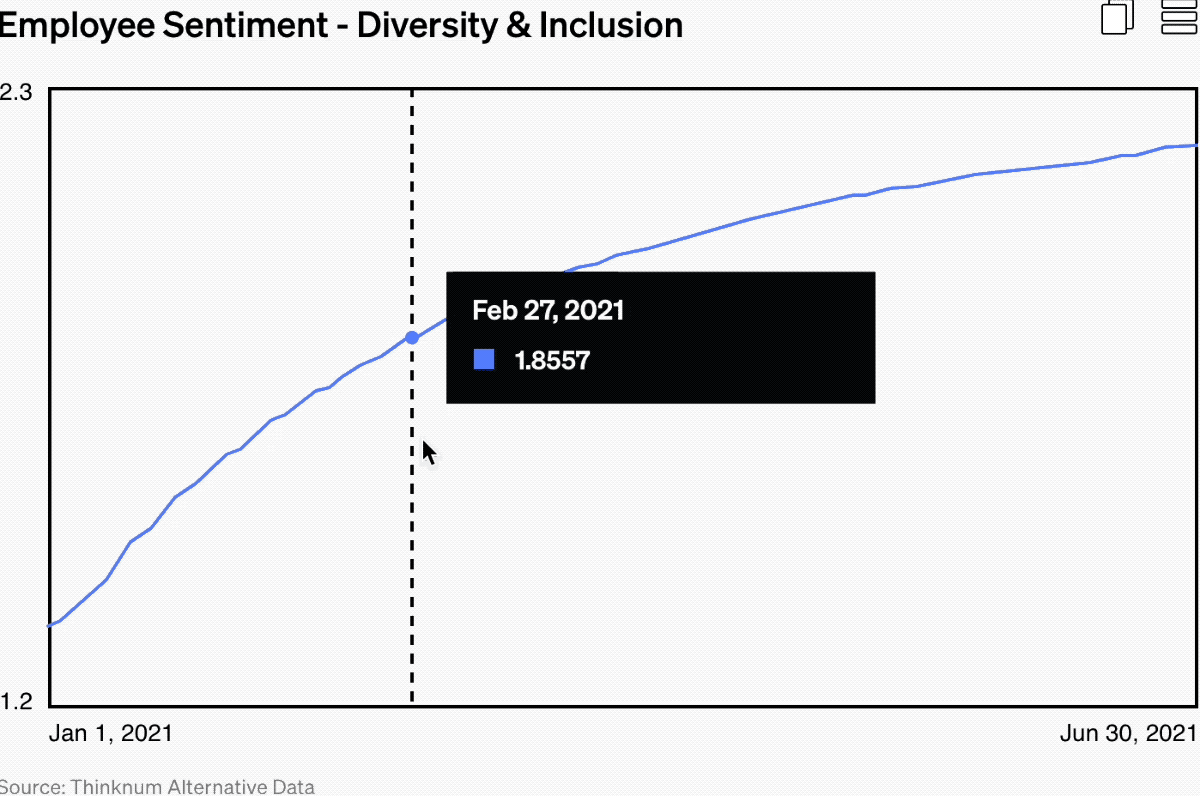 Working from home is not the only big post-pandemic labor market trend. We've been working hard to track Diversity & Inclusion scores across more and more companies, and have been pleasantly surprised by what we've found. Average employee sentiment on Diversity & Inclusion across nearly 10,000 companies has increased 63% over the past 6 months.
The hard-fought efforts of the Black Lives Matter movement, along with countless others supporting women, LGBTQ+, and other minority groups has seen rippling effects throughout the workforce. 2020 was the year of the pandemic; 2021 is the year of inclusion.
Data Additions
New Field in Glassdoor Reviews
Job Listings
Pyth Network
ShipHero
Outbrain
Binah.ai
Fabric
Gopuff
F45 Training
CrossFit
Traction
Pyth Network
DexGuru
Bluzelle
StormX
Blank Wallet
Stalin
GridPlus
Api3
Status
Set Labs