Product Updates
Real-Time Economic Barometer
You can access our real-time dashboard to analyze changes in business activity due to the economic downturn. Read the latest Thinknum Media report to track the drastic decrease in electricity usage in Japan, upswing in remote-work software like Zoom and many other metrics.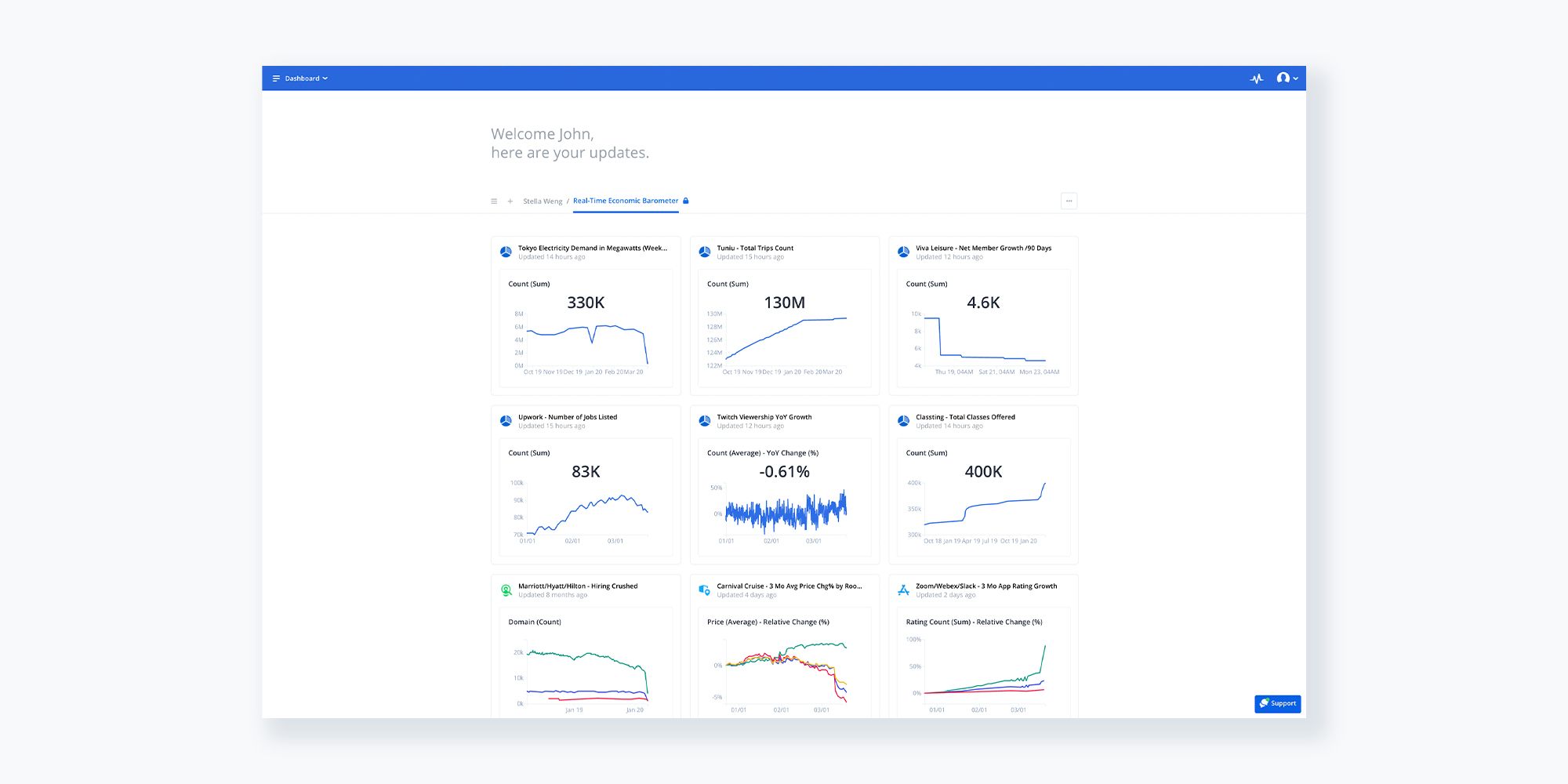 Car Inventory Dataset
Thinknum's Car Inventory dataset tracks the inventory of all major online dealerships. Since each vehicle has a unique identification number, users are able to see when a vehicle is added or removed from a dealership's inventory. Tracking the number of vehicles leaving inventory is predictive of a dealership's sales figures.
Job Listings
Amundi TCW
USAA
Wyndham Hotels
Stores
Austin Sumner PropertiesEthan Conrad Properties
Focus Vision Supplements
The Brag Company
REIT Tenants
Austin Sumner Properties
Ethan Conrad Properties
Car Inventory