Product Updates
The Reopening Index archive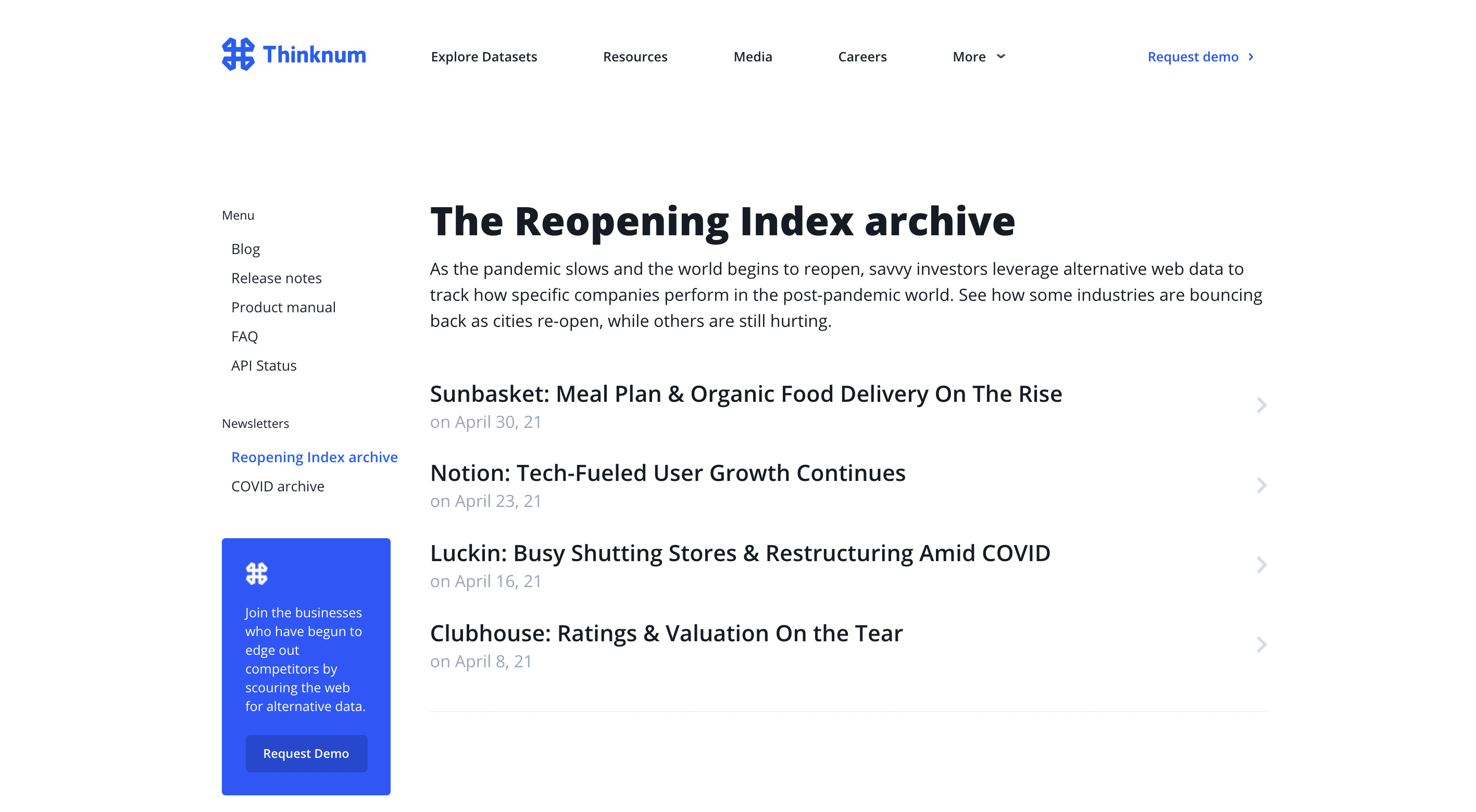 Now you can access Thinknum's public dashboards, and share with friends and colleagues, without a login.
Gain unprecedented access to The Reopening Index, one of our most popular public dashboards, without a Thinknum account. Every week, six hand-picked insights detail how some industries are bouncing back as cities re-open, while others are still hurting from the pandemic.
Check out the Thinknum Blog with all historical public dashboards.
Data Additions
Traction
Job Listings
DGraph
VaynerMedia
LG
LG Chem
Kaleyra
PAR Technology
Ontrak
Travel + Leisure
Shipper