Product Updates
Gross Churn Analyzer
We are excited to launch our Gross Churn analyzer for the Tenants by REITs dataset. You can track the individual tenants that have been lost on a cumulative basis updated daily. For example, track all tenants for Brookfield Asset Management and how quickly each one has churned historically.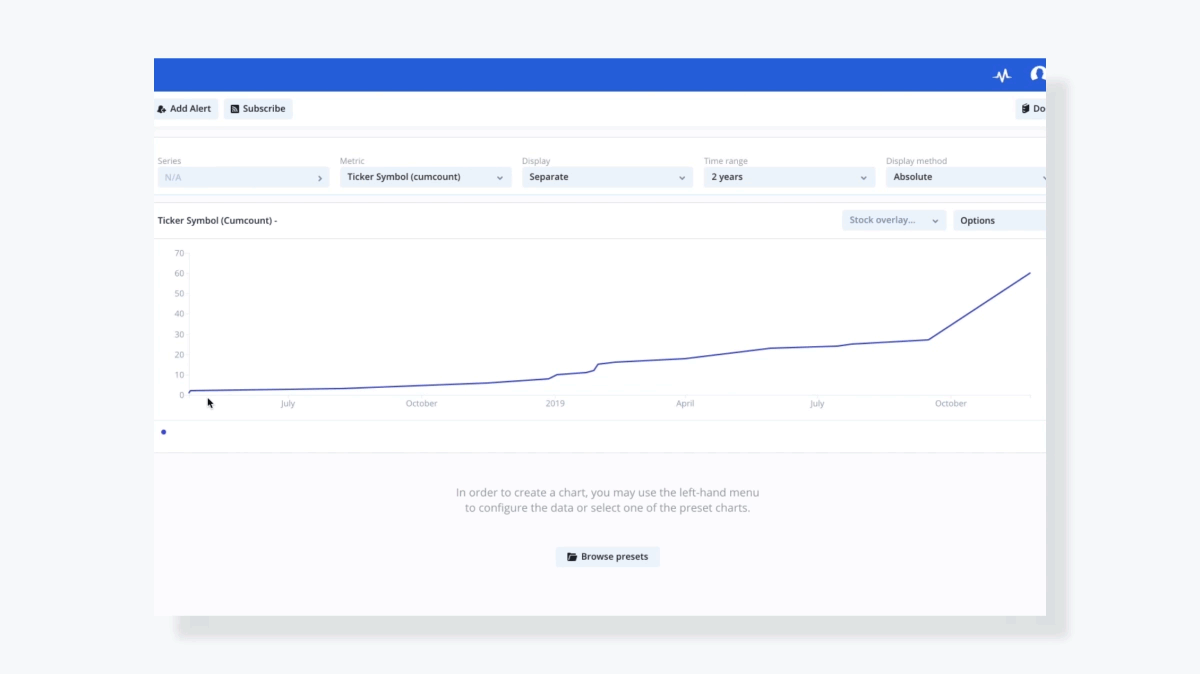 Store Location Dataset
Thinknum's Store Locations dataset allows users to overlay and calculate proximity and density of competitor overlap of store locations between thousands of public and private companies.
Data Additions
Retail Products
Stores
Job Listings
Two Bulls
VidMob
Vistex
WorkJam
Yieldmo
Arch Capital
Adtran
American National Bank
Amarin
Treehouse Foods
Somo Global
Space 150
Strike Social
Swanson Russell
Tank Design
Threekit
Tiger Analytics
Traackr
Tray.io
Tubular Labs