Product Updates
The Role of Education: Alternative Data Adoption in Finance - Register for Webinar on November 5th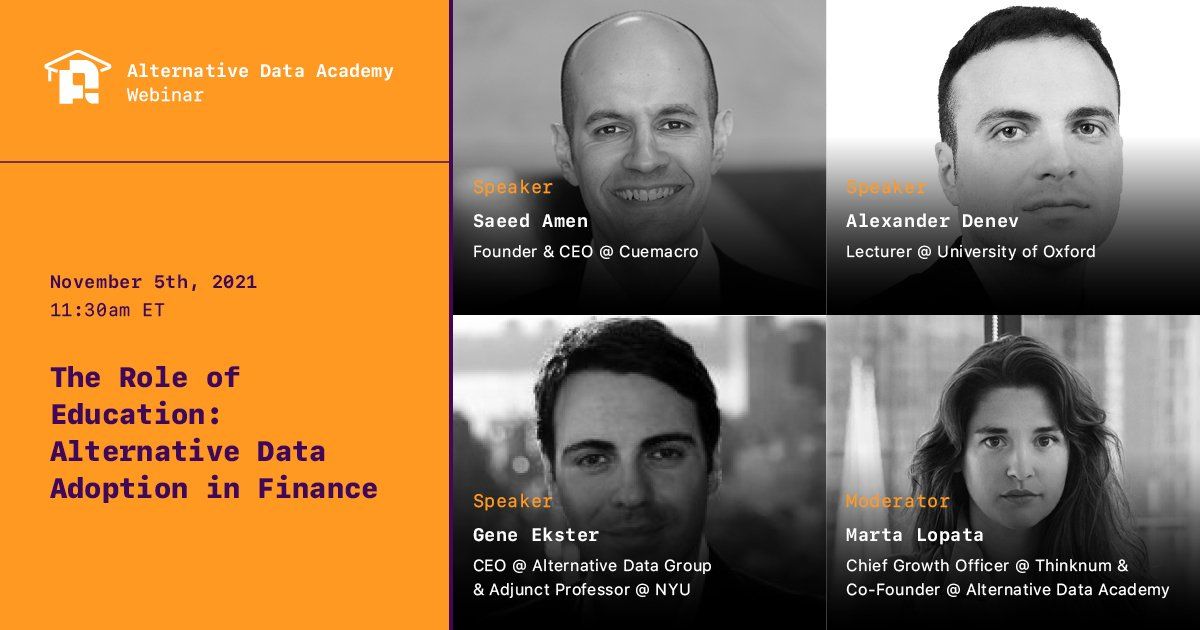 We're excited to announce the launch of the Alternative Data Academy – the world's first alt data capacity building program aimed at working professionals in the finance industry.
We'll be holding a panel discussion on November 5th at 11:30 AM ET with Faculty Experts Gene Ekster (NYU Alt Data Professor & CEO of Alt Data Group), Saeed Amen, and Alexander Denev (Co-Authors of The Book of Alternative Data). We will showcase Academy curriculum highlights, and participants will be granted first access to online courses.
RSVP here! Participants will receive priority access to a free-of-charge industry certification.
Data Additions
Stores
Minerva Surgical

Traction
Shiba Token
Cosmos
FaZe Clan
Groww

Job listings
Critical Start
eSentire
Stellar
Hearsay Systems
Nasuni
Jobcase
Lotame
Omaze
Vestmark
HackerOne
Groww
IDFC First Bank
Spiffy