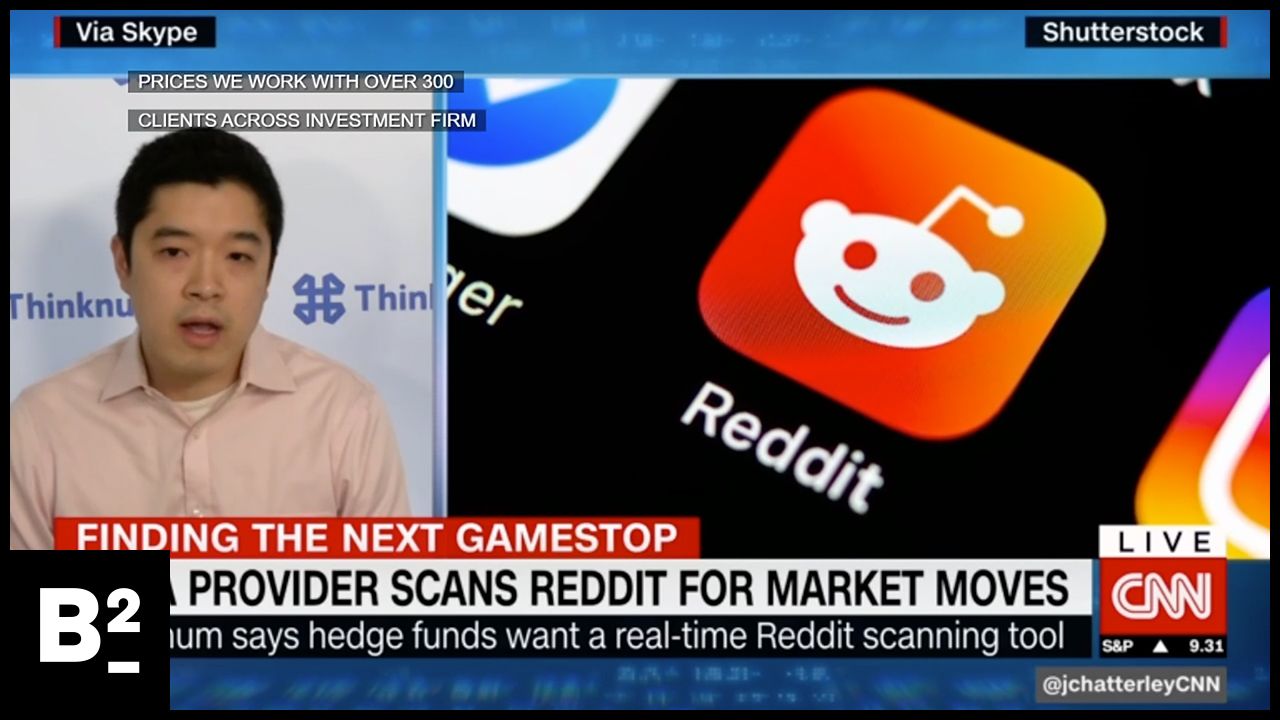 Thinknum's new Reddit Mentions dataset tracks the number of times NYSE and NASDAQ tickers are mentioned in the top 100 posts on r/WallStreetBets and r/Stocks in real time. The dataset went live last week and allows equity analysts and portfolio managers to know when one of their portfolio companies is being talked about on Reddit. It's been featured on CNNgo, The Wall Street Journal, Barron's, and Business Insider! Interested? You can request a demo here.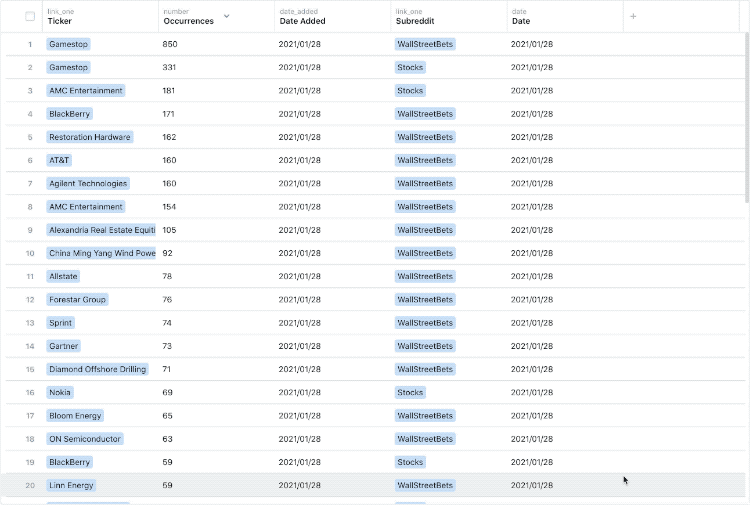 Demand from hedge funds and other asset managers has been massive, and interest comes from two main use cases. Users are hoping to generate alpha by finding leading indicators of future stock prices, just like they do with our other datasets. But there is a bigger risk-management component at play, as institutional investors look for an insurance policy to protect themselves from Reddit.
Data is indexed daily, and customers access it via our user-friendly UI or API. You can view historical data as a table or graph, making it easy to stay up-to-date on Reddit chatter.