Thinknum's "Stores" dataset allows users to overlay and calculate proximity and density of competitor overlap of store locations between thousands of public and private companies. Our demographic mapping tool enables profiling of store locations based on US Census and BLS demographic metrics. Store locations are indexed from the company's own website. This dataset is comprised of whitespace, a function that will enable users to see new innovative opportunities.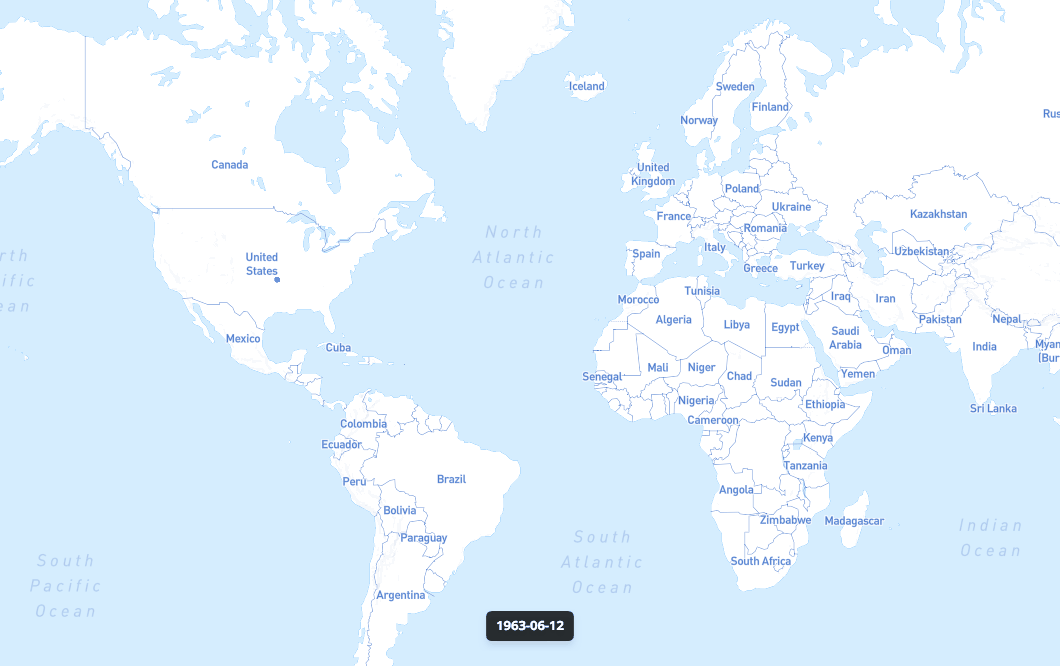 Nearby Competitor Function
Utilize the nearby competitor function to analyze the number of competitors that exist within a user defined radius of a particular store.
Let's take Lululemon stores as an example. Type in a competitor either by ticker or entity followed by a user defined radius (in miles), click "Apply" to analyze.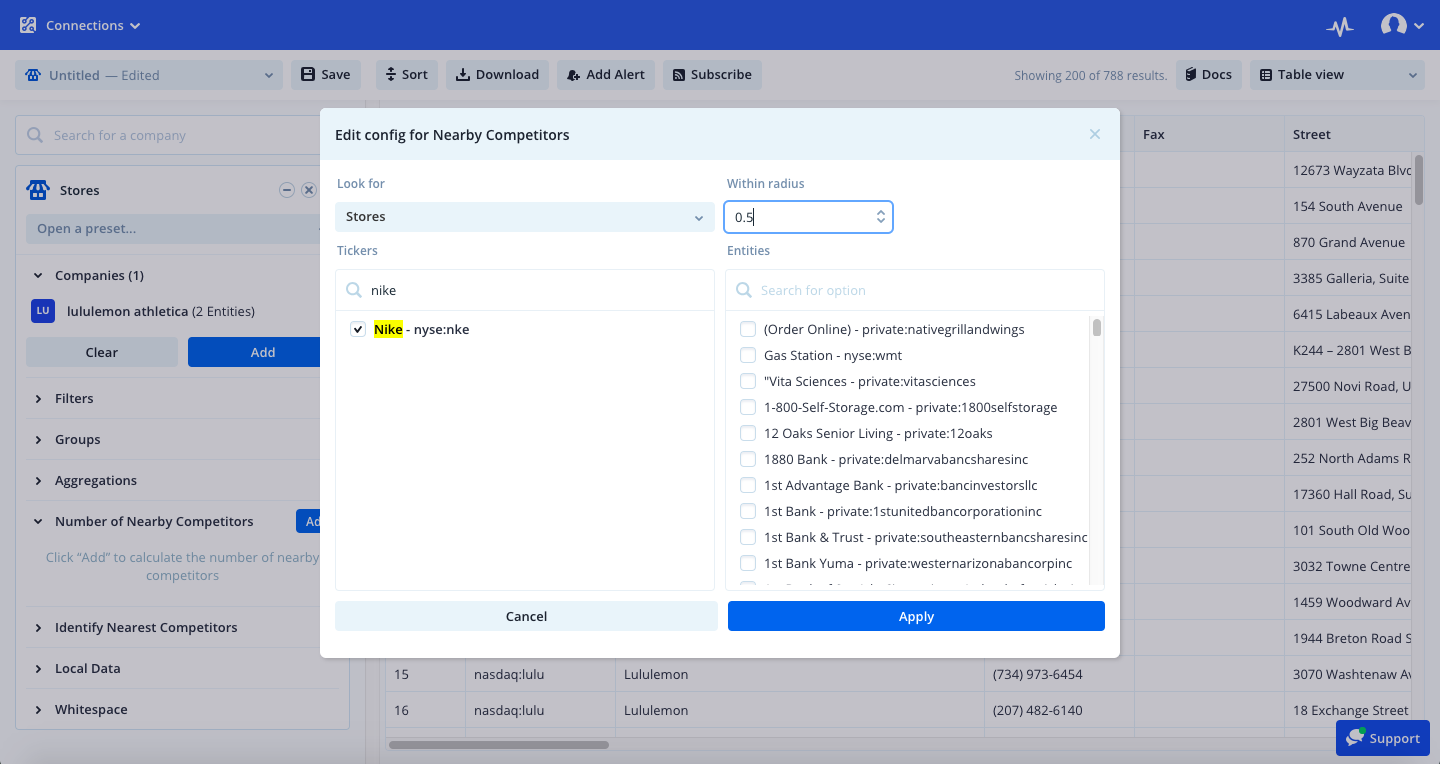 For each Lululemon store in the dataset, a new column called "Competition #1" will be created. This column shows the number of Nike stores that are within a 0.5 mile radius of Lululemon.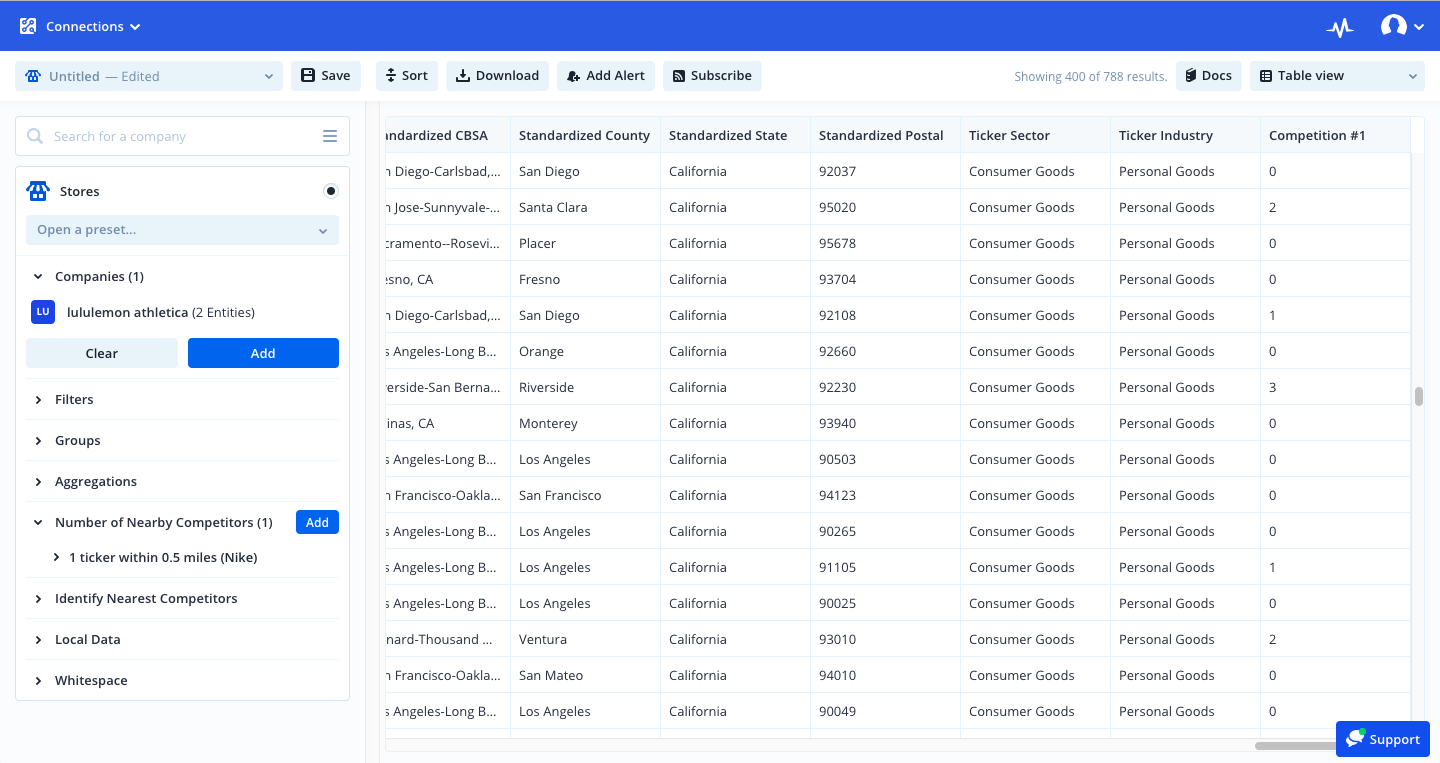 Identify Nearest Competitor Function
Utilize the identify nearest competitor function to get the exact distance between store locations.
Type in the competitor of choice and click "Apply" to analyze.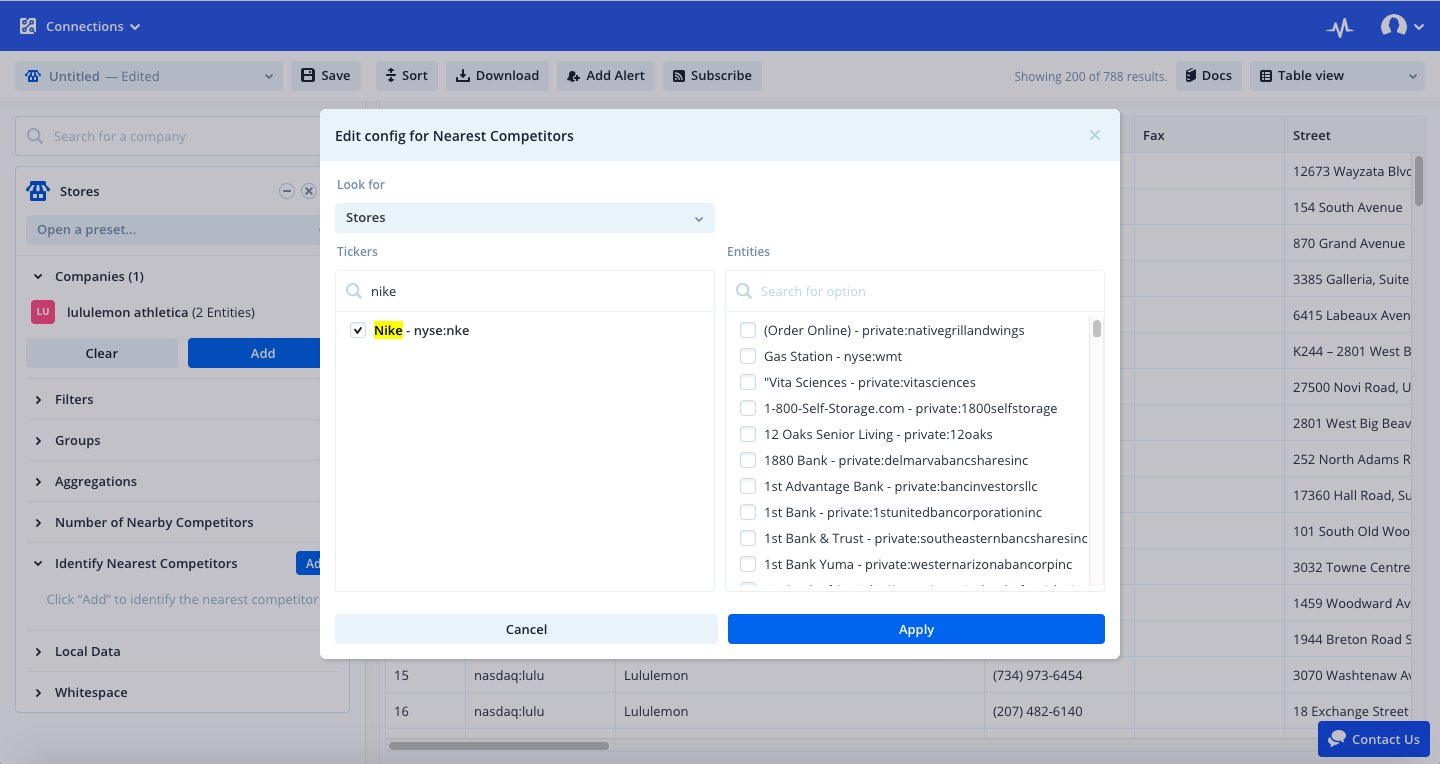 Here users can see additional columns correlating to the nearest competitor.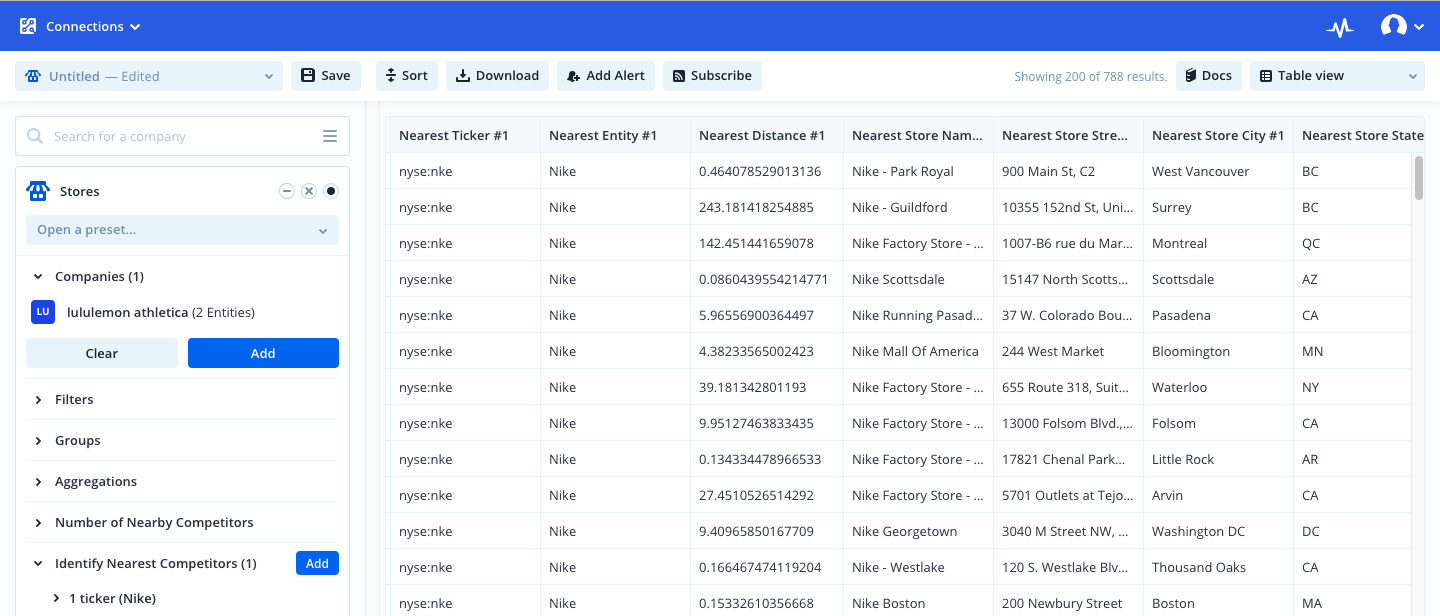 Local Data
Use the "Local Data" tab to add demographic or weather data. Below is an example of Lululemon stores overlapped with median income by CBSA.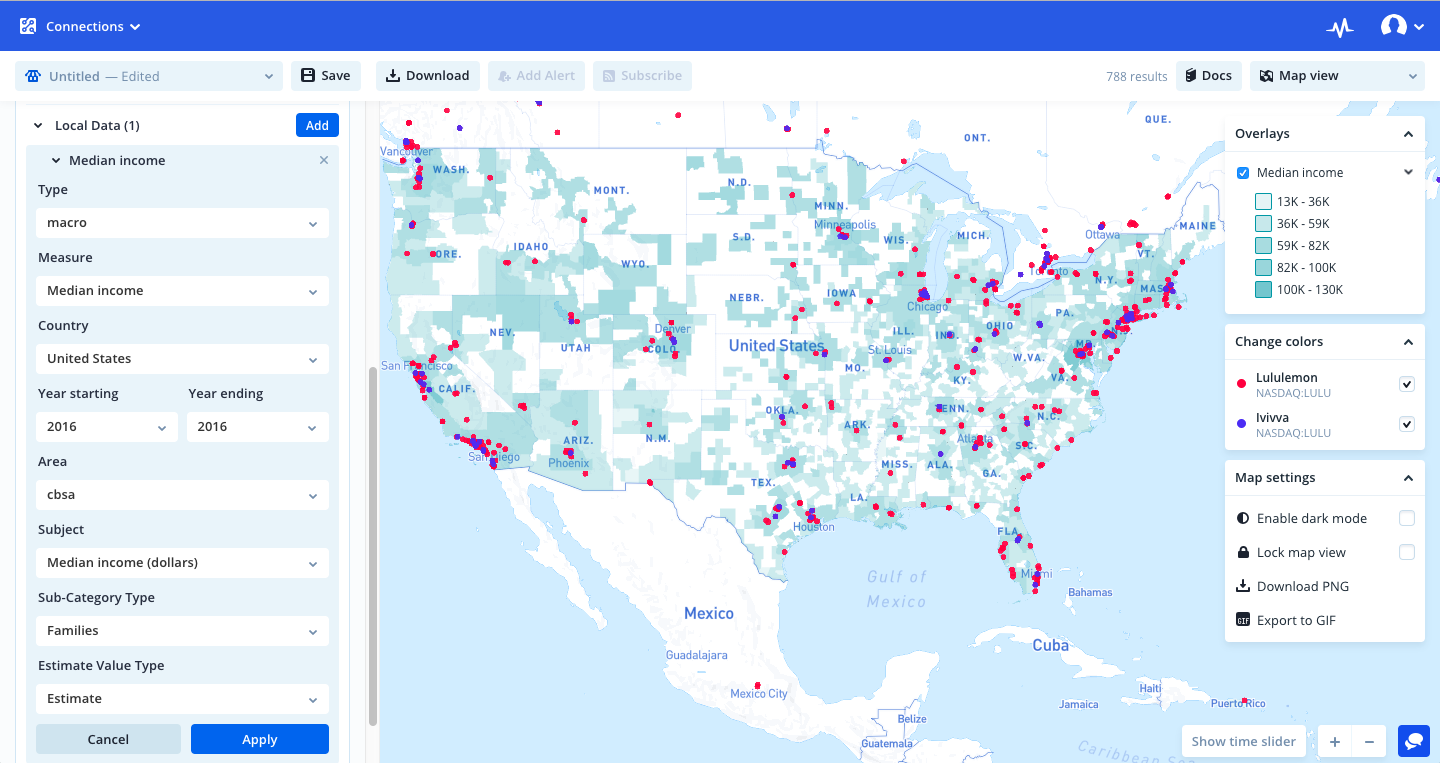 In order to view the underlying data, simply switch to Table view.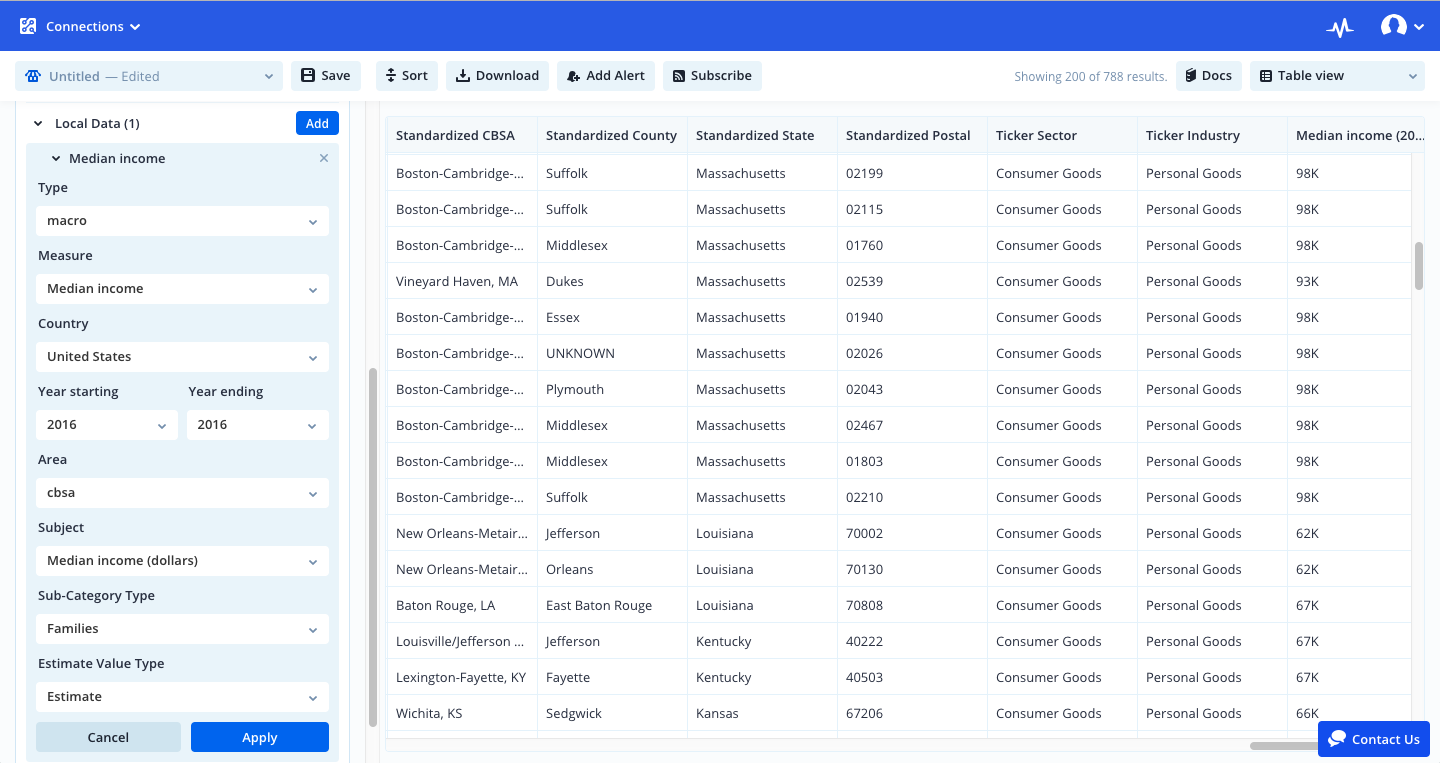 Here is the link for the documentation on the columns for this dataset: Columns Definition