Thinknum tracks the tenant directory of mall REITs on a daily basis. Users can identify the total number of tenants for a REIT over time. Here is an example of the total number of tenants over time for Pyramid Management: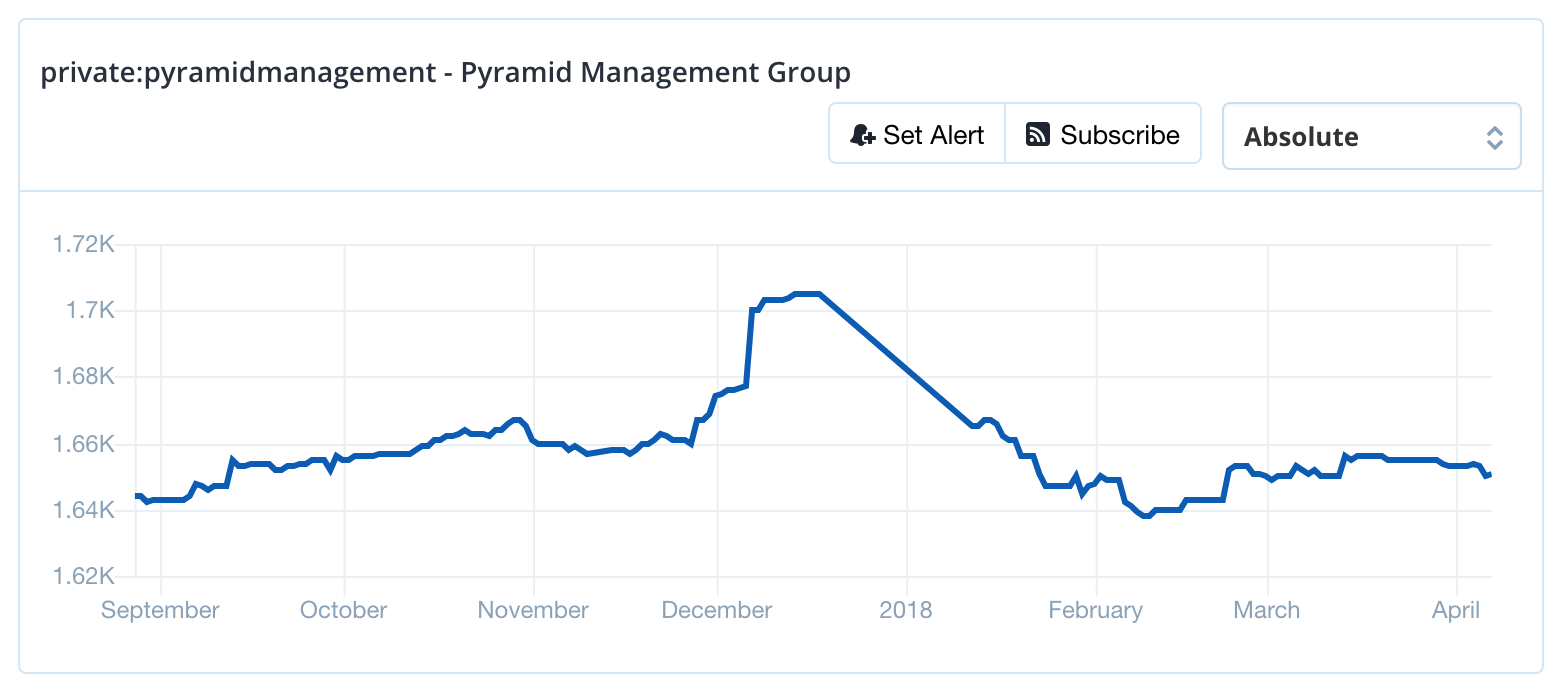 Another use case is identifying a REIT's exposure to specific tenants. This is important for larger tenants, since if an anchor tenant decides to leave a mall, the smaller tenants in that malls' foot traffic will be affected.
For specific REITs, the square footage of each individual tenant is provided. You can analyze aggregate vacancy rate across an entire REIT daily.
Here is an example of Brixmor Property Groups sum of vacant square footage (daily):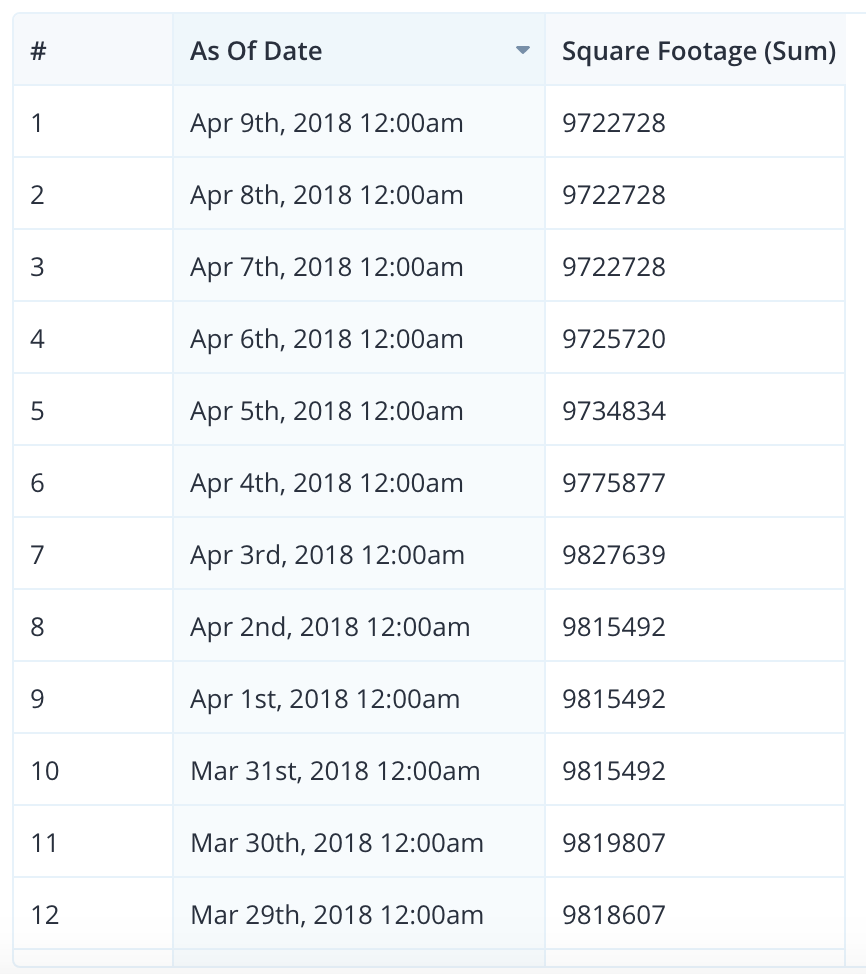 Here is the link for the documentation on the columns for this dataset: Columns Definition